RTS and The Media Society partner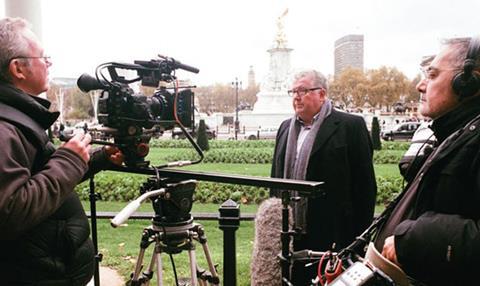 The RTS and The Media Society are to create a scholarship for young journalists to celebrate the life of Steve Hewlett.
The BBC Radio 4 Media Show stalwart died last week, a year after he was diagnosed with cancer.A memorial in London will take place in early summer, with details to follow.
Meanwhile, the RTS and The Media Society have partnered to create The Steve Hewlett Scholarship. It will be presented each year to one recipient from a lower income family studying an undergraduate broadcast journalism course in the UK.
It will be funded on a long-term basis as part of the RTS' annual Undergraduate Bursary scheme, which guarantees a scholarship of £1,000 each year.
In addition, The Media Society will attempt to double that, so the recipient receives £2,000 per year, via a fund-raising appeal set to get underway later this year.
BBC Radio 4, Brunel University, Channel 4, Google UK, ITN, ITV, Sky News, The London Press Club, Women in Journalism have already committed to backing the scholarship.
The organisations have been joined by individuals including Trevor Phillips, Roger Bolton, Peter Taylor, Fiona Chesterton and ITV's former chief executive of news and regions Clive Jones, who is also chairing the appeal.
Tributes
Jones said: "Steve was a broadcasting polymath: a brilliant reporter, editor, commissioner, director of programmes, senior executive and presenter. He was also the kindest of men with a wicked chuckle and a joyous sense of humour. He was always willing to give his time to young people just starting out in the industry. This prize will hopefully unearth a worthy successor."
RTS chief executive Theresa Wise added: "In his journalism Steve was always committed to bringing on the next generation – especially those from less affluent circumstances – and he was especially pleased when we were able to tell him some of the details of the scholarship. We are also delighted that Steve's wife, Rachel, will be involved in helping to select the recipient."
The Steve Hewlett Scholarship was announced at the Royal Television Society's Television Journalism Awards.
At the event, Hewlett's sons received the Judges Award on his behalf, recognising his lifetime of broadcast journalism and his work over the past year.