Growing international broadcaster demand and digital viewing for The World Sailing Show, says sports producer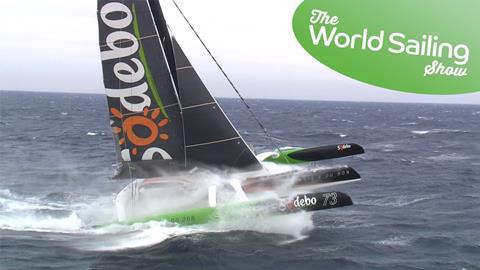 Sunset+Vine says that viewing figures for sailing content are at record levels, citing growing worldwide broadcaster demand and new digital offerings.
The global TV sports producer and distributor says that during 2018, over 60 TV broadcasters in 200 territories took the monthly magazine TV series The World Sailing Show, a joint initiative between Sunset+Vine and the sport's governing body World Sailing.
Each 30-minute show covers a range of global racing activity from non-stop around the world racers to Olympic campaigns and grand prix series.
The show's digital appeal is also strong and growing, says Sunset+Vine. The online audience for The World Sailing Show on its YouTube platform is regularly above 200,000 per month. Since its launch in January 2016, there have been over 3.3million views.
38% of viewers watch via a computer, followed by TV (27%), mobile phone (19%), tablet (14%), and other (2%).
The top 10 territories in 2018 by viewers were: USA (23%); Australia (7.0%); UK (7.3%); Canada (5.4%); Germany (5.3%); New Zealand (4.3%); France (4.0%); Netherlands (3.2%); Italy (3.1%) and Sweden (2.4%).
The figures for The World Sailing Show come on the back of a big year for sailing, one that saw the closest ever finish in the 45-year history of the Volvo Ocean Race and which also hosted the largest ever World Sailing Championships in Aarhus, Denmark.
Sarsfield Brolly, head of media partnerships at Sunset+Vine, commented: "Our editorial decision to cover a wide range of carefully-curated and topical stories from foiling to superyachts, Olympic racing to around-the-world, has resonated with the sailing community and provides our shows with long-lasting appeal, enabling viewing figures for each episode to continue to grow over many months."