Subscription sports service preps UK podcast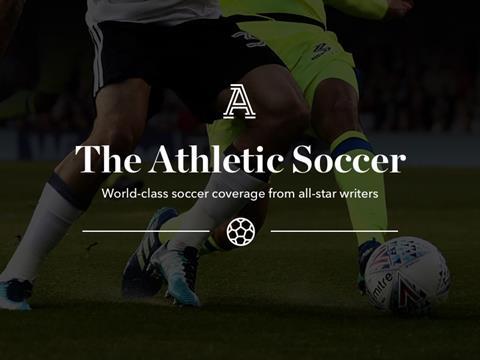 Fledgling subscription sports news service The Athletic is understood to have poached two senior TalkSport execs as it gears up to launch a UK podcast.
TalkSport football editor David Walker and executive editor Tom Hughes are expected to be leaving the News UK-owned broadcaster to join the British division of the £4.99 per-month US start-up.
The pair, who have worked at TalkSport for around a decade, will help establish a football-themed podcast. A push to secure big-name on-air talent to front the show is expected to get underway shortly.
The hires form part of an aggressive push by The Athletic, which launched in the UK in August with a focus on providing in-depth coverage about the Premier League.
The British division is led by former newspaper sport editors Alex Kay-Jelski (The Times) and Ed Maylon (The Independent).
The pair have signed up a string of high-profile Fleet Street journalists including The Times' Oliver Kay, The Guardian's Daniel Taylor and Independent's Jack Pitt-Brooke.
The Athletic launched US daily podcast The Lead in September as part of portfolio of more than a dozen subscriber-only shows dedicated to topics including the NFL, NBA, MMA and fantasy sports.
A spokeswoman for The Athletic said it is continually striving to improve its content offering for its UK subscribers.
"We have successfully launched nearly 100 podcasts in the US and would be remiss if we did not start to explore a similar offering in the UK, where we've enjoyed huge success since launching two months ago," she added.
News UK acquired TalkSport owner Wireless Group in September 2016 to diversify its output beyond publishing.