Andre Torsvik, vice president of marketing strategy at Vizrt Group, looks at how sports broadcasts can take advantage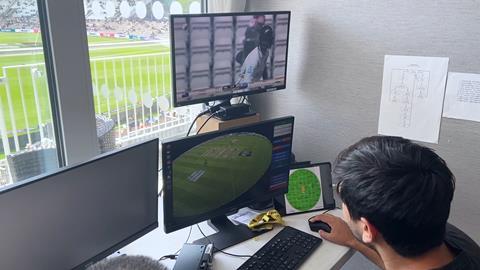 Artificial Intelligence (AI) and Machine Learning (ML) are buzzwords in many fields, including visual storytelling like broadcasting, especially sports. Already at the beginning of the pandemic, leading professional services network PwC noted over ten application areas in which AI use is growing across sports and events – and the speed of innovation has just increased since. From visualization to assisted coaching, AI and ML are changing the world of sports as we know it.
While some are still figuring out how to deploy these technologies, others are beginning to unlock a world of creativity, understanding, and innovation that goes far beyond jumping on a buzzword bandwagon. If deployed correctly and toward specific broadcast production problems, the companies that utilize AI and ML can achieve previously unreachable benefits. Here are five ways this could happen:
1. Higher-quality productions, with faster data that stretches into the future.
Brilliant sports broadcasts depend on the availability of data and the ability of the storyteller to utilize the data for analysis and engaging narratives. AI processes mammoth quantities of data and efficiently pulls out key stats, patterns, and - most importantly- real-time predictions of plays, matches, results, and more.
With faster, more relevant, and insightful data, broadcasters have an opportunity to bring validated insight into the game and add to their arsenal of tools in the constant battle for audience attention. Faster data, more efficient visualization tools, and connected AR systems enable better gameplay insight into everything from play forecasts to deep statistics background. By transferring the analysis to the screen, producers and broadcasters enrich the viewing experience for first and second-screen audiences.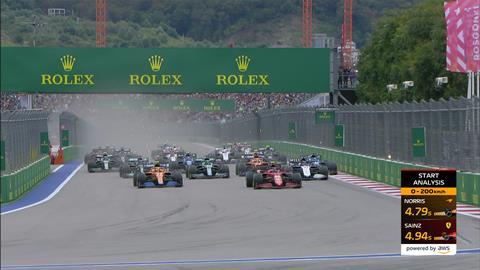 The extracted data from AI can be combined with high-end analytics software to deliver automated analyses of plays and offered to producers to take as needed. Additionally, the data can drive higher engagement and quality of hands-on productions. Look at how Formula 1 partnered with Amazon Web Services (AWS) to leverage AI and ML for analyses of over 65 years of race data as well as dozens of live data points, to offer audiences mid-race breakdowns and predictions about the action on screen.
2. Overall improvement of production quality.
AI and ML provide increased live and intuitive data, stats, and predictions for production teams. This increase in data creates more opportunities for broadcasters to utilize the information within intelligent automation — translating into better quality visual content for audiences.
A host of companies are experimenting to leverage AI and ML in this regard. One company, Stats Perform, seeks to use AI to provide sports commentators with real-time data so they can paint a more vivid, accurate picture for their viewers. Stats Perform's tools power real-time collection and organization of dozens of leagues' AI data resulting in increased audience engagement and participation for broadcasters who can share previously untold stories.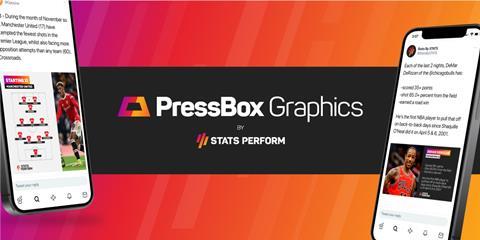 Similarly, the power of AI and ML syndication of data benefits visual storytelling. Teams combining real-time data with dynamic tracking and visual elements take viewer engagement further. Many sporting events, such as cricket, have gone years without high-level in-game data— this visual drought is coming to an end with undeniable access to increased knowledge and understanding of a fan's favorite game. The content delivered to fans must be relevant, targeted, and add value— the more relevant and targeted the content is, the more engaging the experience to the viewer.
3. Object Identification can be integrated with mainstream production tools.
Amazon, Azure, and Google have large object and AI libraries that technology providers can access to reference objects within a frame of video to be accurately identified and later manipulated. Advertising companies like Mirriad use AI and object identification technologies within post-production to insert brands into shows and films. In sports production, AI and ML technology amplify the abilities of virtual advertising, fan engagement, and innovative graphics.
For broadcasters, these powerful capabilities inherent in numerous software production toolsets mean virtual ads will grow swiftly in importance and potential. Not only can producers replace on-the-field and perimeter board ads with the content chosen, but modern AR and branded graphics now have much better flexibility – for advertising and to enrich what the viewers at home see. Furthermore, different streams of on-field advertising for multiple regions can receive the same feed, and producers can take viewer experiences to the next level.
4. Scene understanding is enhanced, and keying becomes automated.
Moving from post-production to live sports, high-speed and accurate keying becomes essential to insert graphics into a live stream. As machines become better at recognizing shifting factors and understanding context, training AI through human assisted and ML to recognize complex shifting behavioral and environmental factors within a live sports match allows for quick setup time and continuous, real-time adjustment of the key— a task no human operator could achieve effectively.
In turn, automatic keying enables a director to have confidence that when AR assets are inserted or overlaid into the action, it will not compromise the quality of the output for viewers. The quality of an AI-driven keyer is unprecedented with precise adjustments made in real-time.
5. Object insertion and replacement enable production teams to play with reality. AI will empower producers to do this more often and more accurately.
The culmination of the developments discussed above: increased data, increased ML, accurate object identification, and automated keying are powerful AI tools for higher quality productions. Broadcasters can make content and graphics decisions on the fly, add, or change elements in a live stream and take the audience to new heights. Soon, viewers will demand speedy analysis and short-term probability predictions through AR as the standard for broadcast sporting events.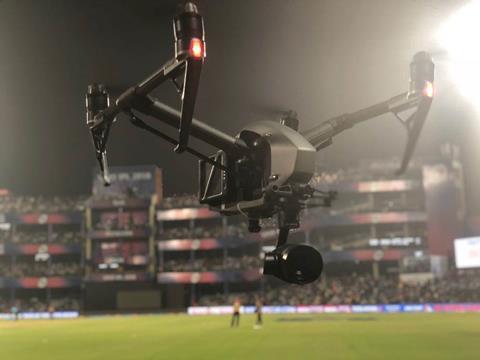 During the pandemic, broadcasters adopted AI and AR technology to enhance the viewing experience of sports when fans were not allowed in the stadiums. Canned audience audio and virtual fans were used alongside real-time visual data and stats on the feed throughout the pandemic as well. Take the Spanish football league, LaLiga, for example. The football league implemented artificial stadium audio into broadcasts to engage fans when their only option was to tune in from home. The AI layered audio recreates a familiar environment for remote viewers to feel as though the teams are not simply playing to an empty — or reduced capacity — stadium bringing the traditional game atmosphere to life.
Quidich Innovation Labs have seen a similarly positive response to its use of AR technology to provide cricket fans at home with a full view of the field. For the first time, spectators watching from home have complete access to live player positional data and can see a rendering of the whole field. This full-field view was previously unavailable due to camera positioning and view restraints. Now longtime fans and those just tuning in can better understand the game of cricket in and out of the stadium.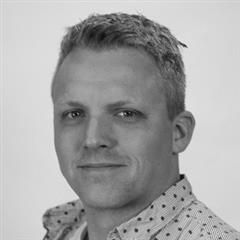 Andre Torsvik is vice president of marketing strategy at Vizrt Group
Andre Torsvik, Vice President, Marketing Strategy at Vizrt Group