Motion-capture player avatars are set to play a key role in Sky Sports' coverage of tournament, and can also be used by viewers at home
Sky Sports is to unveil a series of hyper-real avatars of leading cricketers as part of its coverage of The Hundred tournament.
Cricketers including Ben Stokes, Heather Knight, Moeen Ali and Andrew Flintoff had their movements captured in a mo-cap studio, with the data collected used to create gaming-style avatars that showcase the specific batting, bowling and fielding techniques and skills of the different players.
Sky captured the full range of movements of players in accurate detail, with the avatars used to enhance Sky's TV coverage and digital platforms, as well as the fan experience on The Hundred app.
The avatars will make their debut during the opening game on Wednesday when Oval Invincibles host Manchester Originals in a women's match, live on Sky Sports The Hundred (Sky channel 404) from 6pm.
Sky Sports' commentary team will use the avatars to demonstrate and analyse key moves of the players. Through The Hundred app, the avatars will also be available for viewers to use at home.
Bryan Henderson, Sky Sports director of cricket, said: "We are so excited to present this incredible technology to our viewers. We have worked in partnership with The Hundred on a fan-first approach we believe will open the game up to new audiences. The Hundred will have a bespoke look and feel on TV and the avatars are a key part of what will make our coverage so dynamic."
Alison Crowe, director of digital and data, ECB, added: "Through our partnership with Sky, the creation of our hyper-real avatars will bring fans and players together on an unprecedented level. Imagine having a virtual Heather Knight, Saqib Mahmood or Ben Stokes showcasing their skills in your home - it's incredibly exciting."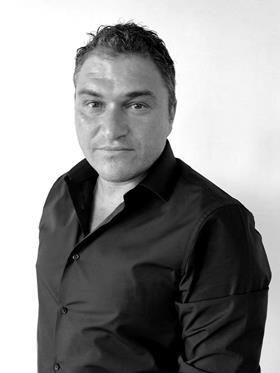 Broadcast Sport spoke to Jason Landau (pictured left), creative director of innovation at Sky Creative, who played a leading role in the creation of the avatars. He guided us through the process.
"We did a three-day shoot at 'MetaStar' – Dimension Studios in Twickenham and had about 45-to-75-minutes with each of the players. First, we did a facial scan, using 19 cameras in a 180-degree environment. We get the facial detail from this and apply this to their CG head, which we can then control within the gaming engine.
"The face scan only takes about five minutes. The output from this is available immediately so the players very quickly get a sense of what we're trying to achieve and have the confidence to know it's going to look great."
The players then move to the capture area, which has a full cricket net setup. The players get into their mo-cap outfits as well as special gloves that stretch with the hand to capture accurate finger details for when bowling.
The players then run through different shots, especially focusing on the ones they're associated with.
Finally, a facial capture rig is placed over their heads to record all their movements – smiles, blinking etc – so these can all be applied onto the avatars.
"We captured 22 players over a period of three days. We shot it all in May and delivered it this month," explained Landau. "People can access the avatars on the Sky Sports and The Hundred app and use them with their digital device – at life-size or a desktop version. They will be great for coaching kids too, enabling you to actually bring out your heroes in the practice nets."
Landau concludes by saying: "We work on a lot of stuff like this, but the reaction to these avatars has been incredible."