Ariff Sidi of Edgecast lays out the essentials for enhancing post-pandemic live sports broadcasts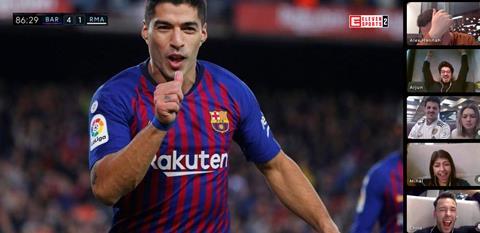 Live sports fans have grown accustomed to technology enhancing their viewing experience, and they want it all the time, regardless if they are cheering their favourite team on at home or from the stands. Now, broadcasters must meet these expectations by creating a hybrid live sports viewing experience that combines the best of technology and the in-stadium experience.
Ultra-low latency streams

The concept of hearing a neighbour cheering a goal before it appeared on your screen used to be a hallmark of live sports, but it's now an outdated concept. Real-time streaming technology that provides sub-second latency (the time behind live of under one second) is the gateway for new and more immersive experiences that previously weren't possible. Broadcasters, rights owners and sports teams and leagues must have real-time streaming capabilities if they want to launch more interactive and compelling applications and services.
Watch Together
When England made the finals of the UEFA Euro 2020, it created a celebratory atmosphere across the entire country. It underlined how live sports is a social activity enjoyed better together. When most sports teams played behind closed doors, many fans had to support their favorite players and teams at home, and there was a risk live sports wouldn't be as enjoyable due to the limited social interaction. Fortunately, innovations such as co-watching experiences for at-home fans (see above) empower viewers to celebrate their team's win and commiserate losses together in a virtual environment. This ensured the social nature of live sports wasn't lost when loved ones couldn't physically watch a match together.
Enhanced fan engagement

OTT platforms are in a unique position to drive engagement among sports fans compared to traditional television because the underlying technology inherently allows for a more interactive experience. You can introduce interactive features such as live betting, in-game trivia, and personal camera angles for at-home fans watching their favorite teams. Engagement extends to monetisation too.
Fan engagement also extends to stadiums – broadcasters, sports leagues, and teams need to use streaming technology to enhance the in-stadium experience. A great example is the 2021 Super Bowl LV, where fans could use the NFL Mobile app to engage with seven different camera angles in the stadium and five angles at home, and project AR overlays of the NFL's Next Gen Stats for players.
Broadcasters are poised to usher in a new era of truly immersive and interactive experiences for live sports fans, regardless if they're watching at home or in the stands. Real-time streaming, interactive services, and targeted advertising will help deliver cutting-edge sports-viewing experiences to fans in any location.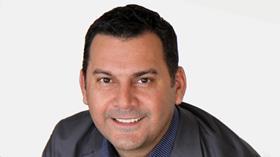 Ariff Sidi is general manager & chief product officer at Edgecast