The channel will offer a mix of behind-the-scenes Extreme E footage and exclusive gaming content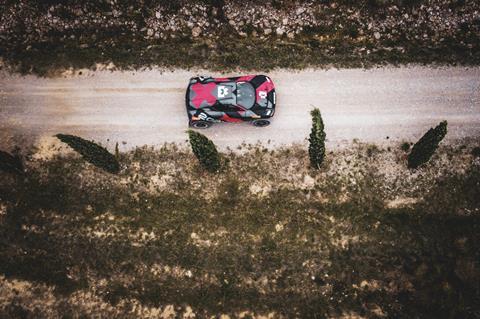 Extreme E has created a channel on Twitch.tv called HighVoltage, which will host behind-the-scenes content from the sport.
HighVoltage will also run regular competitions and giveaways, provide access to exclusive themed game servers for subscribers and followers.
The Twitch.tv channel has been created through a partnership between Extreme E and video game development and entertainment company One Earth Rising.
Ali Russell, chief marketing officer at Extreme E, said: "As a championship we are targeting a younger audience, many of whom are engaged in platforms like Twitch.tv, so for Extreme E to have its own channel, HighVoltage, to engage with the demographic is fantastic.
"We hope to bring engaging content and games all in a bid to support the biggest race of our time, for our planet, which is sadly suffering from the effects of the climate crisis."
Justin Bovington, chief marketing officer at One Earth Rising, added: "We are delighted to have worked with Extreme E to create the HighVoltage channel on Twitch.tv to continue its momentum throughout Season 1. We hope this channel will bring people together in an engaging and entertaining way through a mix of content including games, interviews and conversation."