The feature offers golf fans detailed shot-by-shot information for each player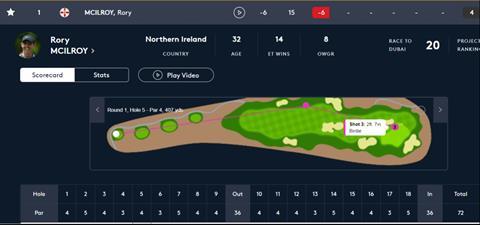 IMG Arena has created a range of shot-by-shot insights for the European Tour group's DP World Tour. Golf fans will be able to see data including ball location, the distances of each shot and putting distances, via IMG Arena's ShotTracker on the Tour's website (europeantour.com/dpworld) and app.
The feature is available by clicking on a player's scorecard and will also provide information such as the type of lie for each shot (fairways, bunkers, rough, in the trees and so on) as well as detailed hole maps.
The information is gathered through IMG Arena's data collection systems utilising GPS, connectivity and greenside cameras at every DP World Tournament in Europe and the Middle East.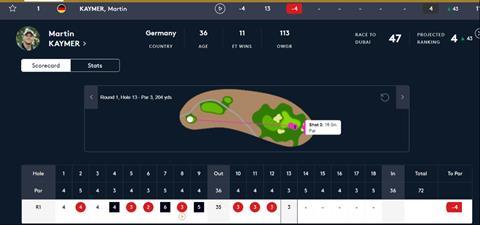 The ShotTracker feature is being rolled out at the Abu Dhabi HSBC Championship and next week's Slync.io Dubai Desert Classic, the first Rolex Series events of 2022.
Michael Cole, European Tour group chief technology officer, said: "The introduction of ShotTracker further extends our partnership with IMG Arena, providing fans with a greater statistical offering from our tournaments through shot-by-shot data.
"Alongside our world feed broadcast, fans can now track their favourite players' performances in even more detail, accessing a wealth of data for each shot struck during their round. This is part of our commitment to enhance the fan experience, joining our video-in-scorecard feature which was introduced last year to provide fans with footage of shots within minutes of them being struck."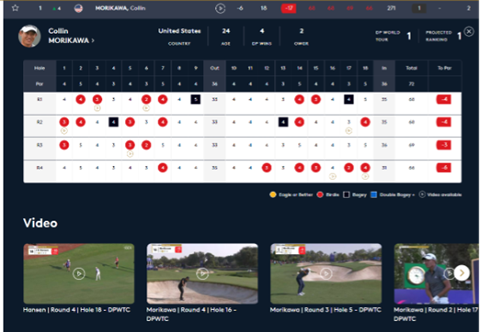 Brad van Wely, VP and head of product at IMG Arena, added: "The launch of the DP World Tour ShotTracker will deliver one of the most sophisticated sports data products ever created and builds on the success of the Golf Event Centre. This is an exciting extension to our relationship with DP World Tour and, through our technology, give golf fans greater insight into how their favourite players are performing and how the tournaments are unfolding."