The football data initiative will soon be available for broadcasting purposes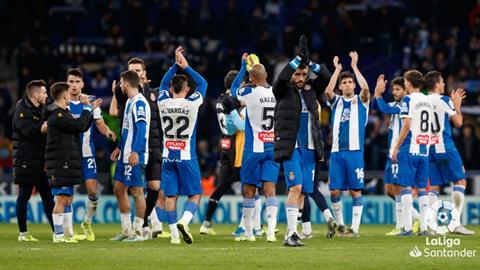 LaLiga and Microsoft have announced football data initiative Beyond Stats.
The pair have collaborated on the tool, which involves a fan-facing web portal that displays analysis of the data collected by LaLiga Tech's Mediacoach solution.
Beyond Stats offers free content and matchday analysis in both English and Spanish, and plans to extend to use with television broadcasting by highlighting metrics during matches.
It captures data through 19 high-resolution fixed perimeter cameras for optical tracking that are fitted at every LaLiga stadium. They track the ball, players, and referee 25 times -a-second to yield over 3.5 million statistics per game.
Mediacoach then analyses the data through its Tracking and Eventing technologies. Tracking is based on positional data and generates statistics such as number of sprints, top speed, and distance covered, while Eventing records key tactical/technical elements such as shots, crosses, directional changes, subs, fouls, and offsides. This information is then visualised by the Beyond Stats platform.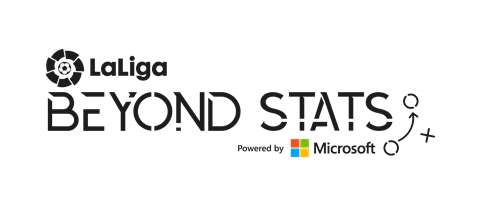 Average number of players who participate in each play, plays that end in a shot on goal, percentage of success in the first pass that is made after recovering the ball (safety pass), ball drives that break the defensive line, number of recoveries of ball that originate an attack in numerical advantage or probability that a shot ends in a goal are all data points that fans will be able to consult.
Miguel Ángel Leal, CEO of LaLiga Tech, said: "The new Beyond Stats web portal opens a direct connection channel with fans and represents a firm step towards a new era of entertainment: integrating the digital experience with the audiovisual in an interactive way. Mediacoach has been a football analysis platform that has been continuously evolving for a decade, and with the help of the power of Microsoft Azure, today we can provide fans with some metrics that until now only industry players such as clubs had access to. , allowing them to go from passive spectators to participants in the game."
Rebeca Marciel, enterprise commercial lead at Microsoft Spain, added: "We are delighted with the result we have achieved with Beyond Stats. It is very valuable to be able to offer all fans the level of detail that is achieved thanks to the application of Artificial Intelligence and Machine Learning to the immense volume of data that any match generates. We will continue working, together with LaLiga Tech, to continue innovating in this regard and optimizing the advantages of the cloud."