The entire pitch at the Stade de France was covered in AR graphics at half time.
Pixotope delivered 3D recreations of Paris and Monaco during France TV's broadcast of the Coupe de France final last month.
With Paris Saint-Germain and AS Monaco taking part in the match, the augmented reality recreations covered the Stade de France's pitch at half time of the clash. Landmarks such as the Port de Fontvieille in Monaco and the Eiffel Tower in Paris were generated in real-time beneath giant logos of each club.
These AR graphics were made possible by direct integration between Pixotope and XD Motion's cameras. The X fly 3D with mechanical tracking AR, attached with fibre ropes and suspended in mid-air, tracked the stadium in three dimensions. The recreations of Paris and Monaco, created by Post Logic, were then added directly into the frame, live on air.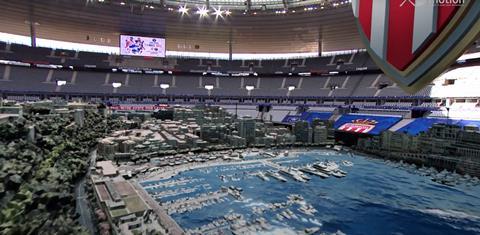 Benoit Dentan, CEO at XD Motion, said: "It was incredible to see the new integration between Pixotope and XD motion work so effectively during one of the biggest broadcast events in French football. All of the graphics were broadcast live on-air, demonstrating the seamless implementation of real-time augmented reality in live sporting events using Pixotope. The combination of XD Motion's live tracking and AR transforms the viewers' experience."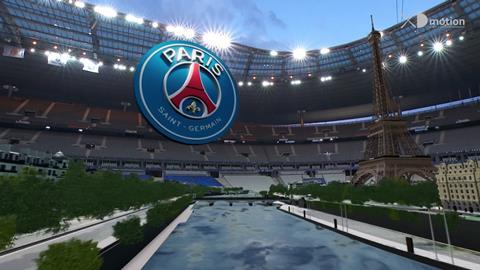 David Dowling, chief revenue officer at Pixotope, added: "Recently, we've seen an exciting expansion of mixed reality technology in live sports broadcasts. For example, The Super Bowl successfully implemented on-screen mixed reality using Pixotope that combined live-action from multiple moving cameras with augmented virtual stages and graphics.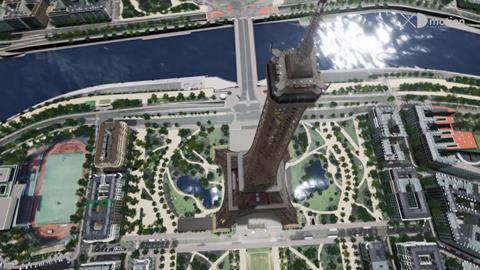 "This latest example during the French Football Cup final is another huge achievement for Pixotope. The end result also showcases our seamless integration with XD Motion's cutting-edge camera technology - the X fly 3D with mechanical tracking AR is perfect for the live coverage and tracking of large-scale sports arenas."
PSG went on to win the match 2-0 on 19 May, giving the club some silverware despite failures in Ligue 1 and the Champions League.