The eSkootr Championship's first races are set for 2022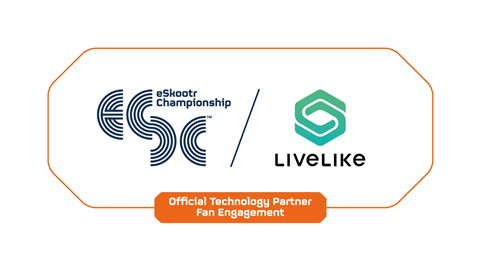 LiveLike and the eSkootr Championship are to work together on interactivity and gamification for the latter's inaugural season.
Set to begin in 2022, the eSkootr Championship will feature racers going head to head on eSkootrs known as the S1-X - that can reach speeds of 100kph.
When the competition launches, LiveLike's platform, which includes community, interactivity, and gamification tools, will be integrated directly into eSC's digital platform. This will allow fans to engage directly with other fans worldwide and with racing experts, commentators, and riders through chats, live polls, and even live race interactions.
Hrag Sarkissian, eSkootr Championship co-founder and CEO, said: "We're reimagining racing to make it more accessible than ever before. This means creating compelling new ways to connect fans to our riders and races, getting them closer and more involved in the action, whether at trackside or watching from home."
Miheer Walavalkar, LiveLike co-founder and CEO, added: "Hrag has been a friend to LiveLike for a long time, and we are grateful not only for his support but also his partnership. As the excitement continues to build toward eSC's big event next year, the opportunity for enhanced fan interaction is clear. Our team is thrilled to be working closely with eSC to help them build features directly into their platform, including gamification elements that will keep their fan community engaged before, during, and after the competitions."