Ostmodern has worked with the likes of Formula One, Arsenal, and Channel 4 in the past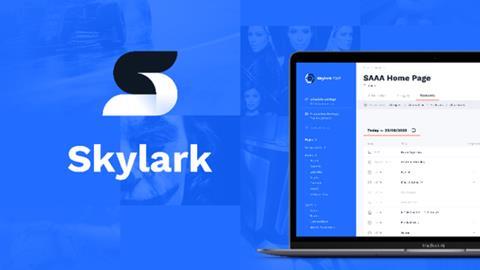 Puma Private Equity has completed a £2 million investment in design and creative technology business Ostmodern.
The investment is directed towards helping Ostmodern develop its Skylark Platform with new hires and features.
Skylark Platform is the company's CMS, VMS, and API, for content-based businesses.
Ostmodern CEO, Tom Williams, said: "The funding enables us to put in-place plans to set up our reseller channel and referral partner network. We will also recruit key personnel and significantly increase our workforce. This will help drive our business into a number of new industries and markets."
Puma Private Equity investment manager, Kelvin Reader, added: "We are delighted to be supporting Ostmodern's strong management team as they draw on their longstanding experience in the industry to capitalise on the considerable growth of video-on-demand that we are seeing worldwide. With customer and end user experience becoming increasingly important in our new digital landscape, we look forward to seeing the team lead the way in the rich media market."
Ostmodern has worked with a number of big names in sport. Projects include creating Formula One's first direct-to-consumer live streaming platform that broadcast live and on-demand race content, including drivers' on-board cameras, to 108 territories.
In addition, it helped Premier League football club Arsenal to build a new desktop site, as well as mobile apps on Android and iOS to increase fan engagement.
Meanwhile, Puma Private Equity provides investment ranging from £2 million to £10 million to small and medium-sized businesses across all UK regions and sectors with the aim of boosting growth and realising their potential.