The partnership will help professional triathletes grow their social media presence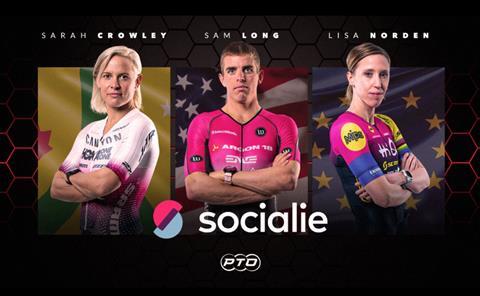 The Professional Triathletes Organisation (PTO) has partnered with social media management service Socialie on content creation and distribution across social platforms.
Socialie is used by sports leagues – including UFC, ATP, WTA, FIBA Media – to share content with more than 20,000 publishers.
The company will work alongside the PTO's internal commercial, marketing and digital teams on content creation and strategy, community management, audience growth and syndication.
It will also focus on creating content storytelling propositions for sponsors to activate against. The work will be supported with in-depth real-time analytics and data dashboards to inform decision making.
Nick Shakinovsky, global head of content and digital at the PTO, said: "We are delighted to be working with Socialie on content creation and strategy, community management, audience growth and syndication. Socialie are perfectly positioned to help us create meaningful storytelling opportunities to help make our professional triathletes household names."
Tim Godfrey, chief marketing officer of the PTO, added: "We are delighted to have Socialie on board. Bringing this level of experience to professional triathlon is core to the remit of the PTO. We look forward to working with them as we build up towards The Collins Cup in August."
Kristin Adams, founder of Socialie, said: "The PTO's athlete centric approach and values have enabled them to leverage the power of our platform. They have been incredible partners from the outset and continue to empower their athletes with engaging and personalised content to amplify their exciting races and events. We are looking forward to The Collins Cup and everything else the PTO have planned to continue growing their sport and reaching new fans all over the world."