The real-time engagement platform is aiming to grow its media and sport offering globally.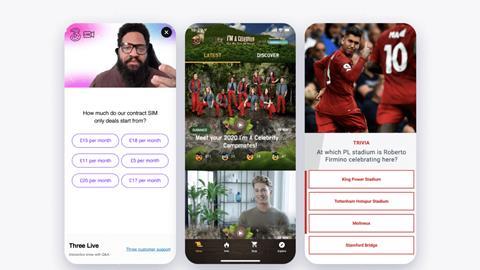 Former Premier League CEO Richard Scudamore has joined real-time engagement platform Monterosa as a non-executive director.
Monterosa, which supplies its SaaS platform, Interaction Cloud, to ITV, Sky, ViacomCBS, IMG Arena, EA Sports, The British Olympic Association, The Jockey Club, and Liverpool FC to monetise properties such as the Grand National, Olympics and Premier League, is aiming to expand its offering globally.
Interaction cloud gives back-end infrastructure and control systems for features such as voting, native apps, live mobile gameshows, in-venue interactive apps or messaging, and more.
After an 18-year tenure leading the Premier League, Scudamore joins the company with the particular aim of growing sports fan engagement after the business saw a 200% increase in users while fans were stuck at home in 2020.
Tom McDonnell, Monterosa CEO, said: "We are privileged and delighted to have Richard join us at a pivotal time for both sport, broadcasters and our own business. Real-time Engagement has helped make a year of pandemic restrictions a little more bearable and has opened the eyes of many to what is possible in future - both at home and in the real world. We share an ambition to help sport and entertainment properties evolve their proposition to fans with technology, and to sustain their commercial future in doing so."
Scudamore added: "Monterosa is leading the way through their deep appreciation of real-time engagement with fans and audiences, delivering an enhanced version of favourite sporting and entertainment experiences. It is a privilege to be asked to add my experience to a great team."