Aser Ventures and Ninjas In Pyjamas have partnered to create the business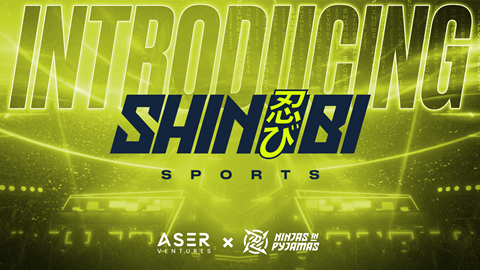 Esports organisation Ninjas In Pyjamas and sports, media, and technology investment vehicle Aser Ventures have partnered to create Shinobi Sports.
Shinobi Sports will assist sports clubs with becoming involved in esports by offering a suite of management, studio and media services. This will include commercial and fan engagement opportunities, as well as help with launching and managing esports teams, player recruitment, team management and gaming strategy.
Ninjas In Pyjamas has already been involved in this area, having helped Leeds United, of which Aser Ventures is majority shareholder, to develop its esports strategy. Its international FIFA star Olle "Ollelito" Arbin represented Leeds in the ePremier League, paving the way for this new venture.
Eleven group chief business development officer Danny Menken will lead Shinobi Sports as CEO. Eleven is a part of Aser Ventures' sports portfolio.
Menken said: "Aser Ventures has deep expertise in media rights, production and content distribution. Ninjas in Pyjamas has a 20 year track record of leading the way in esports. By bringing these capabilities together, Shinobi will offer a compelling proposition to clubs looking to capitalise on the opportunities now associated with esports."
Andrea Radrizzani, Aser Ventures founder and chairman, added: "The world of esports has exploded in recent times and has brought with it a big opportunity for sports teams to engage their fans in new ways. Shinobi will play an important role in bridging the gap between traditional sport and esports to create new value for clubs, fans and partners. It will also add exciting new capabilities to the Aser Ventures group."
Hicham Chahine, CEO at Ninjas In Pyjamas and Shinobi Sports co-founder, said: "We first connected with Aser Ventures last year, and our discussions led to an extremely successful collaboration with Leeds United. We were impressed with Aser Ventures´ track record, experience and vision in the sports industry, and soon developed a desire to expand our collaboration. We know there is a lot of potential to introduce esports as an attractive extension to sports clubs, and believe that Shinobi are ideally placed to support this process."