The social media platform is growing in importance for sporting organisations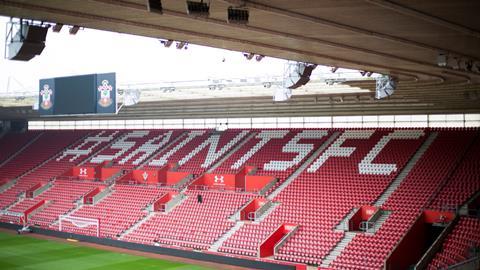 Southampton FC has revealed the strategy behind its successful TikTok presence.
The Premier League club has seen its follower count increase by 170,000, to 190,000 total, in the last year on the platform, which has growing popularity with younger age groups, allowing it to broadcast directly to many supporters directly through the app.
Tom Coull, audio visual manager at the club, revealed that this success has come from trying to keep content light-hearted.
For example, after the south coast side's humiliating 9-0 defeat to Manchester United recently, they posted a video of a goal they had disallowed in the match with a humorous background sound. There was also a video of Arsenal's Nicolas Pepe falling over, and the question, "Are you okay, Pepe?" after their match with the Gunners.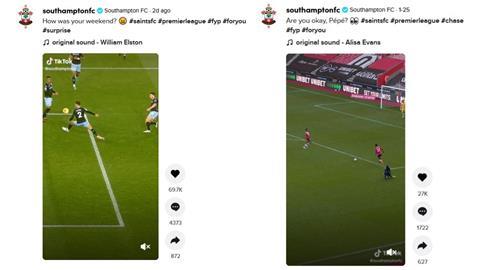 Coull said: "Our TikTok presence has been an extension of our overall content strategy. We want to inform and engage our fans, but also entertain them. Our general tone across all our social media platforms is quite light-hearted. We don't mind poking fun, especially at ourselves, but we try to do it in a good-natured way."
It is especially important to be eye-catching and timely on TikTok, where fans can quickly scroll past to other content. Coull added: "We look for ways to make people laugh, or provide highlight-reel plays that will make people pause in their feeds. For example, if we do lose a match, we are still able to post a fantastic bit of skill from one of our players on TikTok, and fans will enjoy it because it's exactly the type of content that works on this platform."
As for the technical process, the Saints use Grabyo's cloud platform to assist with asset management and content approvals before they post natively to TikTok.
Grabyo CEO, Gareth Capon, said: "Southampton have been early adopters on new social platforms and this approach has resonated with fans. We are proud to support the club in pushing the envelope and delivering to its fans on social."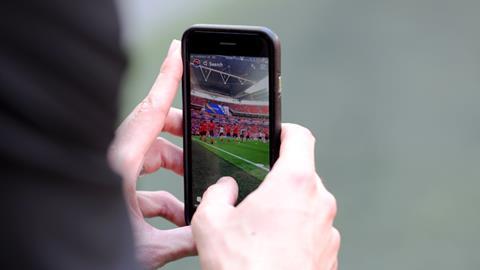 As for their aims over the next year, Coull believes that the club can continue their growth on the platform - which itself was the fastest growing social media platform in 2020. An important part of the strategy to do so is to engage directly with supporters through the comments section.
"As TikTok is our newest social platform, we want to continue to grow our following on the platform, as well as growing the size of our engaged audience," he said. "Observing the constantly changing trends and popular topics on TikTok is a vital component of this, along with directly engaging with fans via the comments section – something that we hope can help separate us from other official accounts on the platform."