15% of total budgets now go on OTT services according to Deltatre report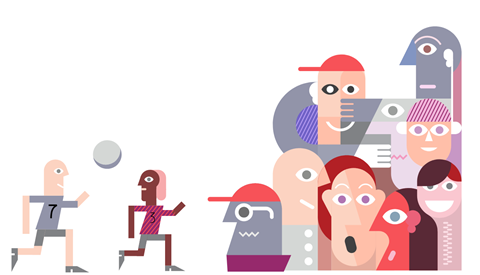 Sports operators worldwide are now spending 15% of their total budgets on OTT services, according to a Deltatre report.
Titled Where the Money is Going: The Future of Sports Entertainment, it analyses the economics of OTT sport and concludes that by 2021 more than $6.8 billion will be invested on OTT technology in North America alone.
The investment in technology will be spent on reducing latency (including 5G investment), creating unique ways for users to engage with the different sports they watch, deploying tools that enable operator flexibility in defining experiences, and monetisation capabilities.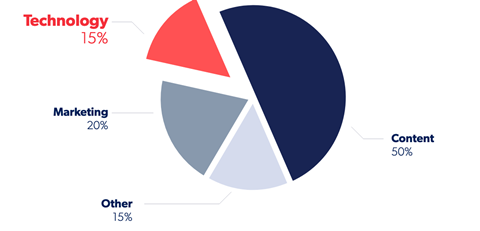 The technology spend comes as rights holders are under immense pressure to demonstrate return on investment for sports rights. North American sport media rights alone are expected to cost $23 billion by 2021, an 18% increase from 2018.
The report also found that, for two-thirds of consumers, $39 (£30) per month has become the cut-off point for sports content spend – with the remaining third prepared to pay more.
The report also suggests that the 'freemium' model or 'family packages' will become essential for bringing new consumers into the ecosystem and converting them to fully paid-up subscribers thereafter.
It concludes that IP-delivered services from leagues, federations, and operators are the future gateway for sports consumption – with 'OTT 2.0' expected to emerge by 2021.
"The sports OTT KPIs have changed. It's no longer just about streaming the match. Encouraging viewers to come back day after day is the gold standard, even when there's not a live match taking place," said Deltatre CEO Giampiero Rinaudo.
"That means maximising engagement on the shoulders of the game itself. Tailoring video and editorial content to different types of fans and reconfiguring the UI and UX based on time of day, user insights, or the latest developments in the sports world that week is how brands can create a better ecosystem around a sport."
The report also found that 39% of consumers are watching four or more hours of sports programming on mobile per week and one third of consumers cited 5G as a technology expected to have the most significant impact on sports content consumption.