Stadion creates digital products for the likes of Manchester City, PSG, and Team GB.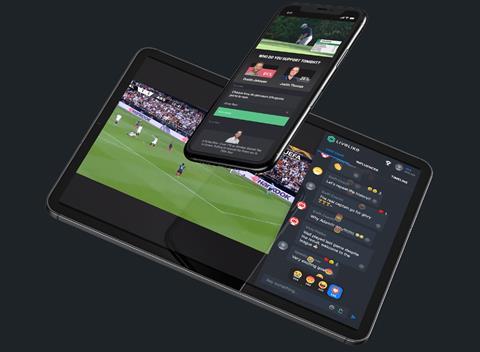 Stadion, which creates digital experiences for sports organisations, and interactivity company LiveLike have partnered to work together on digital platforms.
LiveLike's audience engagement platform, which includes influencer-driven chats, prediction games, fan leaderboards, live polls, quizzes, and more, will be integrated into the digital products Stadion creates for rights holders such as Manchester City, Paris St. Germain, and Team GB.
In the past LiveLike has worked with the likes of Sky Sports, Canal+, and the Golden State Warriors to bring gamification and interactive features to their content.
Stadion CEO Lee Cook said: "The experiences we create complement so well with LiveLike's audience engagement platform. Rights holders are increasingly looking to interact and engage with their audiences, and this allows us to take our products to the next level with LiveLike's gamification and interactivity platform."
LiveLike COO Samuel Westberg added: "I am very excited to see the power of our tools in their hands and how we are going to help sports organizations engage more with their fans in the coming years.