UFC is the third most followed sports league on the platform, with over 6.3 million followers.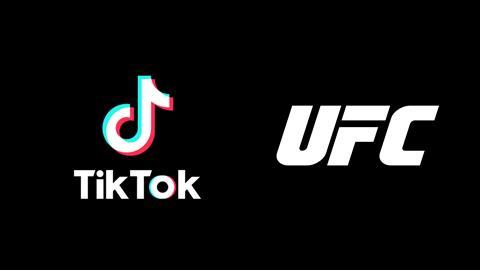 UFC and TikTok have agreed a 'multi-year' deal that will see the former deliver exclusive weekly livestreams to the platform.
Starting this week with content created around the 20 February Blaydes v Lewis Fight Night in Las Vegas, the livestreams will include pre-and post-fight access, behind the scenes footage and engagement with UFC athletes, and other exclusive content executions.
UFC joined TikTok in October 2019, and has since grown to become the third most followed sports league on the platform with more than 6.3 million followers. In addition, the main UFC account's videos have received 70.9 million 'likes'.
When combined with other official accounts, UFC Russia, UFC Brasil, and UFC Europe, these numbers increase further to over 8.35 million followers and 84.6 million 'likes'.
David Shaw, UFC senior vice president of international and content, said: "This partnership with TikTok is a tremendous addition to UFC's content distribution ecosystem. We want to be everywhere our fans are consuming content and TikTok continues to break new ground in reaching a diverse, global audience.
"This collaboration is a great way to drive awareness to our tent pole live events while delivering compelling content to our fans, 24/7."
Harish Sarma, director, global strategic partnerships, Americas and Oceania, TikTok, added: "We are thrilled to deepen our partnership with UFC and launch a robust slate of exclusive live content for the TikTok community. Now more than ever, sports fans are craving the up-close-and-personal moments they are missing by not attending live events.
"Through this partnership, we are excited to bring to TikTok, the action and excitement of UFC both inside and outside the Octagon."
This deal is similar to the UFC agreement with Snapchat, which sees the organisation create highlights, previews, and Fight Pass content, as well as AR and interactive options.