The push notifications will automatically create live video highlights for users.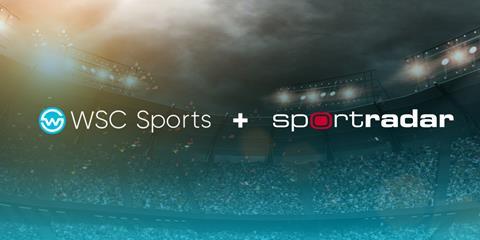 WSC Sports and Sportradar have launched live video notifications for sports betting operators.
The live video notifications are push notifications that automatically create live video highlights from WSC Sports' machine-learning platform. Short event clips are delivered in real-time via a push notification encouraging users to view and engage with the app for active and inactive users, with the hope that it can boost volume and in-game engagement for betting operators.
The feature will be used on Sportradar's live channel portfolio, which will stream more than 330,000 sports events in 2021 via its live channel online, live channel retail and live channel trading services. It has content from Sportradar's owned media rights which includes top tier football competitions from Europe, Latin America and Asia, as well tennis, basketball and more.
This is the first in a suite of products that WSC Sports and Sportradar hope to release together. They aim to work on in-app integrations and explore how video highlights can enrich the user experience and support the market need for personalized, attractive and unique content.
Yuval Benyamini, head of betting at WSC Sports, said: "We are thrilled to work with an industry leader like Sportradar and look forward to building out a full portfolio of engaging products that will help betting operators differentiate themselves with personalized content while better utilizing streaming rights. Live Video Notification offers users a unique experience that delivers videos of in-game action directly to mobile phones in near real time - creating an entirely new way to engage and experience the action."
Patrick Mostboeck, global director video and streaming products, Sportradar, added: "As the market is continually moving forward, we are constantly looking to provide our clients with new and innovative ways to engage with fans. Live Video Notification is a game changer, providing top quality video highlights in near real-time to deliver a higher betting conversion through this new and unrivalled fan engagement feature.
"Through our work with WSC Sports we hope to bring more innovations to market which will provide long term benefit to our customer base."