It will create AI automated highlights of races for another season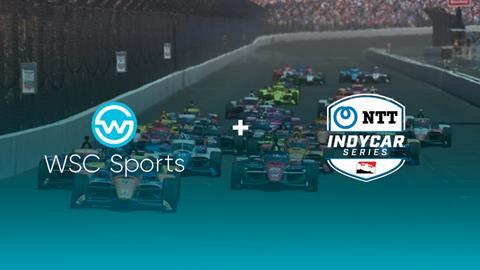 WSC Sports will create AI automated highlights for the 2022 Indycar Series season, continuing its partnership from the 2021 campaign.
Its platform will identify key moments in each race and automatically publishes highlights and content to Indycar Series digital properties along with driver and team social channels. The is the first time that the system will deliver content directly to fans, a move that is being made due to WSC's success in 2021.
In addition to regular angles, WSC Sports' system will also ingest streams from all race cars with In Car Cameras (ICCs), to give the drivers' views of the race.
WSC Sports has provided similar services to many sports broadcasters and rights holders in the past, including Indycar's fellow motorsports competition Extreme E, and the Italian Football Federation. It also recently raised £73 million to further its growth aims.
One. More. Week.

7 days until the green flag flies for the @GPSTPETE. #INDYCAR // #FirestoneGP pic.twitter.com/9qbegEOIsH

— NTT INDYCAR SERIES (@IndyCar) February 20, 2022
Joe DaCosta, North America business development at WSC Sports, said: "It's a thrill for us to be able to capture the excitement of Indycar racing and be able to share all the action with fans in real-time.
"Motorsports are a new focus for us in the U.S. and we are excited to be able to partner with a first-class organization like Indycar."
Indycar vice president of marketing SJ Luedtke added: "The fierce physical challenges and unrelenting pressure of driving in the NTT Indycar Series will now be conveyed to millions of digital consumers in real-time thanks to this partnership with WSC sports.
"In partnership with NTT, we're in the midst of an aggressive and dynamic transformation that will extend the reach of our sport and convey our bold and unique narrative in increasingly relevant ways."