The studio is reimplementing the system that saw it the first to welcome audiences last August.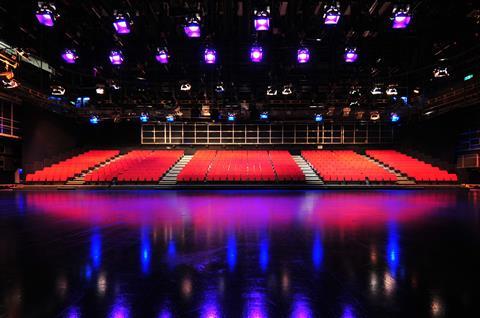 BBC Studioworks is to welcome back audiences over the following days, after the easing of lockdown restrictions.
The Goes Wrong Show, a Big Talk/Mischief Screen in association with Lionsgate production for the BBC, The Jonathan Ross Show, a Hotsauce TV/ITV Studios production for ITV, Piers Morgan Life Stories, an ITV Studios production for ITV, and The Martin Lewis Money Show, a Multistory Media production for ITV, will all be filming with audiences.
In order to bring th epublic back to recordings, the studio is reimplementing the safety measures that saw it the first to bring back audiences last August.
All crowd members will have to complete a Covid declaration form or the ticketing or production company before arrival, and then undergo mandatory temperature checks with thermal cameras before entry and wear face masks.
Entry and departure to the studios will be staggered with audience members sitting in their assigned bubbles and seats not occupied clearly marked. Hand sanitising stations have also been reinstalled in the outside queuing areas and by the studio doors.
Jon Noakes, commercial director at BBC Studioworks, said: "For the type of light entertainment productions we facilitate, there's nothing quite like a live audience and the fullness of audience participation to add atmosphere. While we've achieved some really clever remote audience solutions in partnership with our clients during lockdown, such as the virtual audience for Saturday Night Takeaway for ITV, there's no substitute for in-house audience reactions."