The BBC reveals streaming stats for its World Cup games and requests for its VR app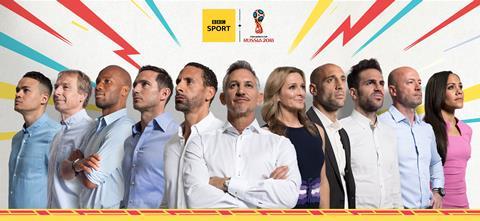 Among a plethora of streaming stats just released by the BBC about online viewing of the World Cup across BBC Sport and BBC iPlayer, was the fact there has been 325,000 downloads of the BBC Sport VR 2018 FIFA World Cup app to date.
While this is a reasonable figure, it pales in significance against the huge online audiences the BBC has witnessed for conventional non-VR viewing of the World Cup online. It has had more than 40million live and on-demand requests for the BBC's group-stage matches across BBC Sport and BBC iPlayer.
The top 5 most requested BBC matches online across BBC Sport and BBC iPlayer live and on-demand:
1. Tunisia v England (3.22m)
2. England v Panama (3.13m)
3. Portugal v Spain (2.03m)
4. Egypt v Uruguay (2.03m)
5. South Korea v Germany (1.98m)
All 33 World Cup games from the BBC, including the final from Moscow, will be available via the BBC Sport VR 2018 FIFA World Cup app.
The BBC promises the app enables you to "watch the action direct from the stadium in a fully immersive environment – as if you were actually watching from inside the stadium in your own hospitality box."
Commentary during the VR experience is via Match of the Day. The app also includes a live stats dashboard with real-time match information. Match highlights are also available in VR.
As well as VR, the BBC is broadcasting the 29 World Cup matches BBC One is showing in 4K UHD via the BBC iPlayer. No data has been released as yet about the number of viewers opting to stream matches in 4K UHD although the BBC told Broadcast these should be available "after the trials" have finished.