Manufacturer's acquisition of SAM likely to trigger more consolidation in the sector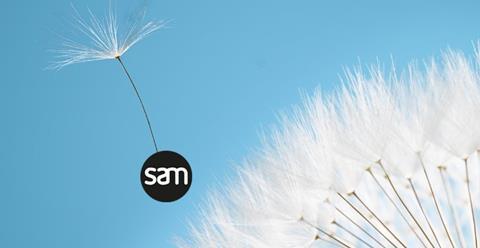 Last week's revelation that Belden, the highly acquisitive US-based manufacturer of networking and cable products, had bought Newbury's Snell Advanced Media (SAM) will have come as little surprise to many people – it had been one of the worst-kept broadcast industry secrets in recent memory.
But the move could have far- reaching significance, beyond the small Berkshire town where SAM is based, if industry commentators have called it correctly.
Many speculate that the £67m deal could kick-start a chain of acquisitions as the broadcast technology manufacturing sector heads towards much-needed consolidation, mirroring a trend that has already occurred further up the food chain.
"The media technology industry is destined for increased consolidation," Peter White, chief executive of the IABM, the trade body that represents tech­nology suppliers, told Broadcast. "There is a size asymmetry between the demand side, which is made up of a few hundred large technology users, and the supply side, comprising thousands of companies."
White is not alone in this prediction. Adam Cox, a senior analyst at Futuresource Consulting, said he "expects to see more mergers over the coming years, as end-user business models shift towards OPEX models and software solutions come to the fore".
Ian Brotherston, chief executive of TVT, the digital media services company that recently acquired AMC Networks International's Digital Media Centre, believes consolidation is essential.
"The industry is increasingly globalised and as broadcasters and pure OTT players strive to move into new markets, further mergers and acquisitions are crucial," he said.
"The technology sector is very com­petitive and has a lot of vendors chasing after a diminishing number of customers. Differentiation is key."
One potential stumbling block for this consolidation is a lack of potential buyers.
In December, playout auto­mation software company Pebble Beach took down its 'For Sale' sign after failing to find a buyer willing to pay its asking price.
Broadcast is also aware of several other vendors that are privately up for sale, but have not yet found a buyer.
It is perhaps no surprise when you look at the financial opportunities on offer. According to the IABM, consolidation within content and distribution has translated into decreased technology spending. As a result, profit growth in the media technology industry has reduced markedly, and that is despite a sustained level of R&D investment.
Details are also scarce about Belden's plans to merge SAM with its tech rival Grass Valley. Neither party is currently willing to discuss what will happen in the long term to the 550 SAM staff, or its Newbury offices, for example.
What has been revealed is that the combined company will be headquartered in Montreal and will be run by current Grass Valley president Tim Shoulders, with SAM chief executive Eric Cooney staying on in an advisory role throughout the transition.
Following the merger, the SAM name will be retired and the combined company will be known as Grass Valley, a Belden Brand.
While other details are thin on the ground, the rationale behind the deal itself is much clearer.
"By merging with a direct competitor, Grass Valley is boosting its market share in a sector that it deems ripe for growth, and extending its geographical footprint," explained White. "This deal looks like a competitive acquisition aimed at eliminating an important rival in the market for IP technology."
Done deal: what took so long?
For SAM, and its previous owner LDC (the private equity arm of Lloyds Banking Group), the sale to Belden is the conclusion of a 17-year saga.
In 2000, LDC backed a £51m management buyout of Quantel, then owned by Carlton Communications. LDC sub-sequently created Snell in 2009, when it funded the £72m merger of Snell & Wilcox and Pro-Bel. The latter companies merged with Quantel to become SAM in 2014.
With five years being typical for a private equity exit, it is fair to question why it took LDC 17 years. The reason seems to lie in the fact that LDC operates slightly differently from other financiers, being beholden only to Lloyds Banking Group rather than a cluster of profit-hungry funds. This reduced the need for a quick exit.
Similarly, the merger of Quantel and Snell (and Pro-Bel before it) took time and changed the shape of the financial 'asset'. To get maximum value from, and then for, that asset, further time was required. It also took time to find the right buyer.