The awards, honouring women in broadcast tech and services sectors, were announced at a ceremony during IBC 2019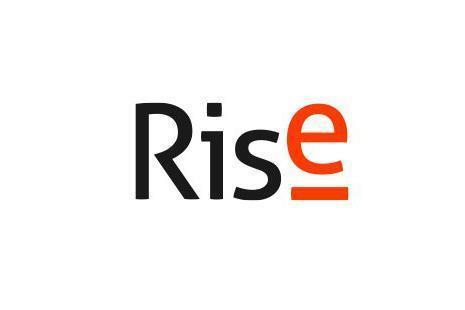 Rise has announced the winners of its first Rise Awards, after receiving 100+ nominations of women working in business, engineering, marketing/PR roles in the industry.
The winners were revealed at IBC 2019, during an event hosted by the DPP's Jayne de Ville.
The Woman of the Year award went to BBC News head of UK operations Morwen Williams, with the Rise board saying: "She has relentless positivity and enthusiasm and is a fantastic role model across the sector. Although she is incredibly busy, she continues to take the time to be involved in the Rise mentoring programme and has been a superb mentor for the last two years."
The full list of winners and those shortlisted in each category are below.
The 2019 Rise Award winners
Business (sponsored by Adobe)
**WINNER** Natascha Cadle, Creative Director and Co-Founder, ENVY
● Marina Kalkanis, CEO and Co-Founder, M2A Media
● Monique Ellis, Chief Operations Officer, Massive
Engineering (sponsored by Clear-Com)
**WINNER** Gemma Ebs, Software Engineer, Media and Broadcast, BT
● Cary Hughes, Design Engineer, Sky UK
● Stefania Popescu, Systems Engineer, Sky UK
Marketer/PR
**WINNER** Lucy Speed, Marketing and PR Manager, Discovery
● Allison Duval, Group Marketing Manager, Procam Projects
● Felicity Webster, Marketing Manager, BT Media and Broadcast
Rising Star (sponsored by Avid Customer Association)
**WINNER** Shannon Albrink, Junior Editor, Therapy Studios
● Lauren Wald, Part-time R&D Engineer, BBC R&D
● Rhianna Steele, Media Manager, IMG
Sales (sponsored by disguise)
**WINNER** Charlotte Latham, Manager of Sales and Operations, CueScript
● Laura Kirkland, Strategic Account Director, Grass Valley
● Nicki Fisher, EMEA Sales Director, Clear-Com
Technical Operations (sponsored by Sundog Media Tools)
**WINNER** Lorraine Panman, Portfolio Project Manager, Massive
● Emma Johnson, MCR Manager, West Digital Post Production
● Julie Ritson, Picture Correspondent, BBC News