Alex Coxon speaks to established and up-and-coming female talent in VFX to find out more about their careers and aspirations
By Alex Coxon, public relations and marketing consultant for VFX, Kooks London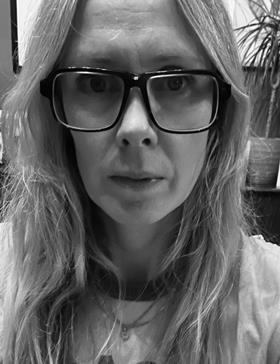 Today is International Women's Day and the theme is 'Break The Bias'. This year I thought we should celebrate women in VFX at all stages of their careers and from a variety of disciplines, so I asked some female leaders at a selection of London's top facilities to nominate their VFX stars of the future.
Looking at the recent VES award nominations there's a distinct lack of female nominees. This is disappointing but the fact is that there just aren't enough females working in VFX - especially in artist roles - to be put forward in the first place. So, in celebrating these women at the beginning of their VFX careers we want to #breakthebias so they, and their peers, are the nominees of tomorrow.
BlueBolt
MD Tracy McCreary nominates Line Producer Jessica James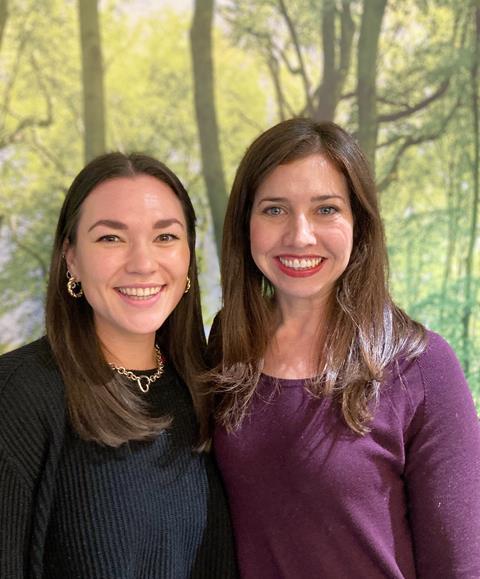 Tracy McCreary (pictured above right):
Why have you chosen Jessica as a rising star / what are her key achievements in the past year?
Jessie joined BlueBolt as a VFX Coordinator to work on Robert Egger's The Northman. Due to the pandemic, the film was completed in an entirely remote/WFH workflow. It's so much more difficult to integrate into a company when you are working from a distance. Jessie came in and smashed it as a coordinator. She's now been promoted to Line Producer and we are lucky to have her.
What are the barriers to women working in VFX?
We need more women to get to the top of the field to be role models and pave the way for those coming up. We often talk about VFX as a male-dominated industry, and I think that is largely in part to there being so many more men in senior positions than women, and then the cycle feeds on itself. I'm sure a huge contributor to this is women taking a break from their careers to raise children. With everything that happened over the course of the pandemic, we know that flexible working is possible so I am convinced that we will see more women rising to the top if we can foster an environment for work-life-family balance.
What do BlueBolt do to overcome these?
As a privately, female-owned company, we are dedicated to making sure everyone is treated equally with equal career progression. We value work-life balance and have several women in key roles in the company, from VFX Supervisor Angela Barson as our co-Founder and Creative Director, to our Head of Environments, Tamara Toppler. We hope young women in the company will be inspired to follow the path that these amazing women have forged. We are not just committed to overcoming barriers but actively breaking them.
Jessica James (pictured above left):
Why did you decide on a career in VFX?
When I first left school I didn't have a clear idea of what job I wanted to go into, however I did know that I aspired to work in Film & TV like so many in my family have.
I started off in various positions within Post Production houses, however I didn't particularly enjoy any until I stumbled across a VFX PA job advertised. Instantly it caught my attention and I wanted to learn more about the pipeline and the people working on these famous shots I had seen in the cinema.
How did you enter the industry?
I made the decision not to go to university and instead work my way up, starting as a runner when I left school.
In 2018 after a few jobs in both Bristol and London, I took a chance and blagged my way through the interview and was lucky enough to get my first job in VFX.
Do you feel that as a woman you have barriers to career progress?
Yes at the beginning it felt very male dominated and at times a bit of a boys club.
However, since starting at BlueBolt, a female owned company, I have seen first hand the difference in leadership and have felt more confident in my abilities and the opportunities I have in front of me to excel in my career.
What are your career aspirations?
I would love to be a producer like my mum, whether that's in VFX or on set one day.
She's incredibly talented at her job and has shown me how much influence you can have as a woman in the industry and how successful you can be.
Freefolk
MD / EP, Fi Kilroe nominates Production Assistant Robyn Guthrie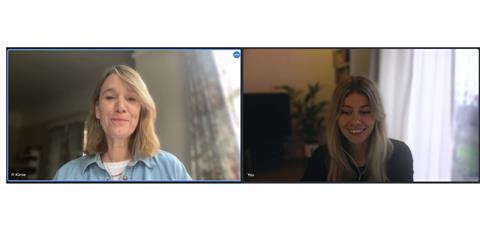 Fi Kilroe (pictured above left):
Why have you chosen Robyn as a rising star / what are her key achievements in the past year?
Robyn started working for Freefolk as a part-time runner while she was doing a degree and working in another job to afford it so we knew she was committed to working hard and learning. For everyone in the last year communication has been key and for Robyn to have continued to progress into a role of production assistant to production, as well as learning scheduling, covering social media and covering freelance recruitment for both episodic and commercials is more than impressive.
What do you think are the barriers to women working in VFX?
This is such a huge subject that it is very difficult to pin down. But it starts with education and lack of information about the whole industry and route into it except via university degrees (quite a recent available option) or nepotism and also to the alternative more old fashioned route of runners primarily being male. Historically runners went into mcr and technical jobs and finally onto becoming operators or producing.
The industry is changing and women are now taking key roles in VFX on both operator and production side, the production side has always been more welcoming to women but so pleased to see this spreading to the operator side - although like directing it has been very slow to progress. There is still an assumption that a women on set must be a producer rather than a VFX supervisor which is a little depressing.
What does Freefolk do to overcome these?
One of the key areas that Robyn has been involved in has been FutureFolk, an opportunity that gives 2 x candidates a paid internship with Freefolk to either work in 2D or 3D departments. Also the return to work scheme for women. Both of these have allowed women back into the work place and very successfully.
Freefolk are encouraging a hybrid working environment for all employees and everyone has a voice that can only help. Also, very importantly, we don't judge new applicants into the industry on their qualifications, it's primarily on their attitude and commitment to work.
Robyn Guthrie (pictured above right):
Why did you decide on a career in VFX?
I had always wanted to work in Production but I came to Freefolk on a work placement, not knowing much about the post-production world and really enjoyed the company culture so decided (and was lucky enough) to stay!
How did you enter the industry?
I was at university outside of London and was finding it hard to gain any industry experience due to travel costs and most opportunities being unpaid. I decided to change university so I could move to London, and do various unpaid work placements and also keep a job. My course offered a work placement module in the second year which I managed to get at Freefolk and after that I asked to be considered as a freelance runner. Luckily they did, so I freelanced as a runner for them during the week around university and work until I could work there full time.
Do you feel that as a woman you have barriers to career progress?
I don't think I had barriers to my entry into the VFX industry with Freefolk because of my gender - but I decided to take the production route which has a higher percentage of women in it. I think across the industry in general there are various barriers holding women back, but I think I have been lucky. The team is also quite forward-thinking and conscious about creating a more diverse industry which helps a lot. Money and location was always a worry with getting into the industry in general. Most opportunities at the time were London based, although that is changing and remote working hopefully makes it more accessible too. That being said, I also have a lot of advantages being white, straight, able-bodied and now university educated.
What are your career aspirations?
My goal at the moment is to become a post-producer in commercials.
Milk
Çiğdem Worthington, HR and Business Affairs Director, nonimates Sarah Mason Runner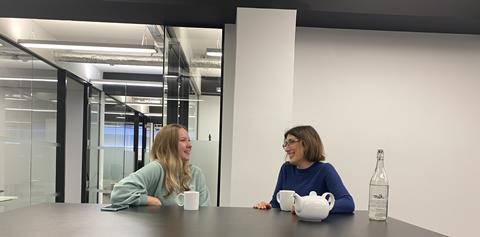 Çiğdem Worthington (pictured above right):
Why have you chosen Sarah as a rising star / what are her key achievements in the past year?
I chose Sarah because she embodies all the qualities we value; talent, initiative and a positive can-do attitude. Sarah joined us as a runner working remotely and has also provided invaluable help to production. She has also helped organise our move to our new studio which is a massive task and she's done it all with cool, calm professionalism despite this being one of her first jobs after University.
What do you think are the barriers to women working in VFX?
VFX has traditionally not always been family friendly, given the long hours and the work on set that can be required: Both to mothers and parents in general of course.
I also think VFX was traditionally seen as quite a male industry although happily that is beginning to change now - perhaps not fast enough - and we're seeing more women coming through from University going for 3D roles. All the more reason for making sure our female leads are as visible as possible so that the new generation of talent can aspire to what they have achieved: 'If you can see it you can be it'.
What does your company do to overcome these?
We offer flexible working for parents and parental leave.
Training and mentoring is absolutely key to supporting women and increasing the ratio of women in our industry…I believe it's really important for students, juniors or mid level women to have access to and support from women mentors as role models in more senior positions they can look to as having achieved fantastic careers in VFX already. We encourage everyone to join mentoring schemes from Screen Skills to Prospela (which is run through Access VFX). It goes right back to working with schools making career choices while girls are still at school - letting them know that VFX is a fantastic career and spotlighting women who are already doing it. We're currently working with Future Frontiers an organisation that coaches secondary school aged children on career choices at aged 16.
Sarah Mason, Runner (pictured above left):
Why did you decide on a career in VFX?
For me growing up, my favourite films were always very VFX heavy, my favourite genres are mainly fantasy and period dramas; Through VFX , these genres can be brought to life in such a realistic way, whether that's recreating a period in history that's long gone, or creating a world that doesn't exist, I feel like VFX makes even the most impossible ideas, possible. For me, the VFX Industry is where real movie magic happens.
How did you enter the industry?
I entered the industry through a contact I had made during my time in University. It's really important to reach out and meet people who work in the industry that you aspire to be in, as it gives you the opportunity to learn about the realities of what it's like to work in VFX and help prepare you for your future career. In my particular case, when I was doing projects and coursework at university, I would email people in the industry and ask if I could interview them to help with my research. At first it was something I was very anxious about doing, but people were always incredibly kind and happy to help. But you do have to remember that they are very busy, so I was always conscious not to take up too much of their time or be too annoying! I was lucky enough to be mentored by Milk's co-founder and VFX Supervisor Sara Bennett, who gave me such incredible advice and guidance, and I'm very grateful to her.
Do you feel that as a woman you have barriers to career progress?
Honestly, no. Even though I have only been working in the industry for a very short amount of time, I have had amazing support and guidance to help me navigate where exactly I want to go in the industry, and I haven't once felt as though I was treated differently, or was given less opportunity, on the basis that I was a woman. Whilst this would have been the case not too long ago, it most certainly doesn't feel that way now. I'm also surrounded by a lot of successful women in this industry who I'm able to look up to.
What are your career aspirations?
I'm hoping to move into production soon, and from there just work as hard as I reasonably can and one day become a producer. But my main aim for my career is that no matter what position I'm in, I want to be as helpful and reliable as possible within my team and try to enjoy each project that I have the opportunity to work on. I think that it's much more important to focus on how you want to approach your work everyday, and the type of person you want to be, rather than focus on achieving a certain job title.
Ghost VFX
Annie Gordon, Head of Studio, nominates Melissa Curran Junior VFX Artist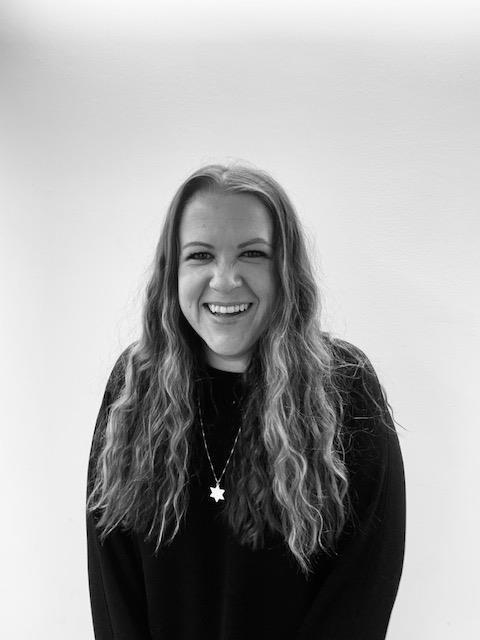 Annie Gordon (pictured above):
Why have you chosen Melissa as a rising star / what are her key achievements in the past year?
I've chosen Melissa Curran because she's been a consistently calm, organised and a dream colleague to work with since we hired her a few years ago. Melissa always wanted to work in Production, and we were told that she was extremely organised and perfect for that role by her tutors at the University of Bolton, who we work closely with. She's proven to be just that!
She started as a junior compositor and generalist, then over time learnt the ropes of Editorial. She can put her hand to anything, handles every new task that arises and is well on the way to being a part of our production team.
What do you think are the barriers to women working in VFX?
When starting my career in VFX I didn't find there were barriers to entry. Throughout my career progression, I have occasionally noticed times where a colleague may have to step in to support and validate my decisions, but this is less nowadays. If anything, there are even less barriers now with hybrid working and technology allowing us to be more flexible.
What does your company do to overcome these?
We work as a team. We help and support each other and aim not to place blame if things go in a direction we may not want them to.
There's quite a high percentage of women in our UK VFX team across varying roles, and I would like to think we all respect and support each other no matter how we identify.
Above anything, our mental health is important. Most people who have been in this industry for a while have witnessed people burnout but that's not the way to keep a happy team in my opinion. Offering hybrid working gives flexibility for women with parental, family or other commitments to work from home and in the VFX studio around less rigid working hours.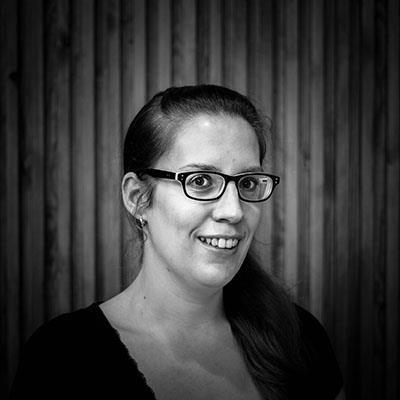 Melissa Curran (pictured above):
Why did you decide on a career in VFX?
I was a little bit of a late bloomer deciding on a career in VFX. From a young age, I've always had an interest in the behind-the-scenes of Film and TV, and how effects in scenes were accomplished. This continued as just a personal interest because while I was in sixth form, media courses were not as widely available as they are now, and these career paths were not as well advertised. However, when browsing universities and seeing the available courses in VFX, this is when I settled on pursing what was a passion as a career.
How did you enter the industry?
I studied VFX at the University of Bolton. The tutors there are very focused in establishing industry connections, working closely with various companies (some they've had relationships with for years prior to working at the university), introducing students to these connections throughout their studies, as well as showcasing student work to them. This support would continue past a student's graduation and it was in fact this support that helped me enter the industry. Although I did a couple of weeks freelance towards the end of 2019 for The Farm Group and Ghost VFX, it was my tutors support and their suggestion of me that led to me being offered a full-time role at the start of 2020.
Do you feel that as a woman you have barriers to career progress?
Although being a woman in the industry has caused barriers in the past, and there can still be some issues today in having opinions heard, I look at the women in team around me and I don't feel like I will have barriers to career progression. In Manchester, I have a strong Senior VFX Producer to learn from and I see Annie leading our team as the Head of Studio VFX and these all provide strong examples. As a whole, female or male, we have a great team who all support and encourage each other.
What are your career aspirations?
Following suggestions form my tutors whilst at university, my career aspiration is to follow a career path through VFX Production, already having learnt so much in my time so far. Hopefully with the growth our team is making, I will be able to fully make my move across to the production team soon!
MPC
Hayley Miller, Marketing & PR Manager, nominates Eliza Girling, Marketing Executive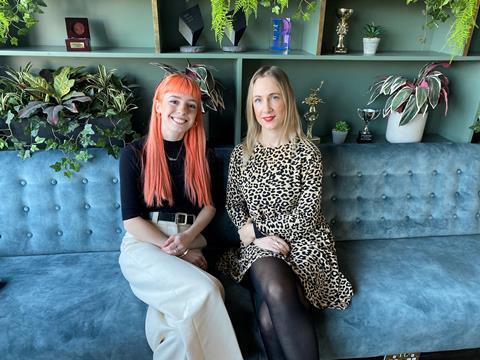 Hayley Miller (pictured above right):
Why have you chosen Eliza as a rising star / what are her key achievements in the past year?
Eliza has been at MPC for a year, following an internship at Sony Pictures. She has consistently gone above and beyond to help the whole team meet our marketing and PR deadlines for the movies and shows our amazing VFX teams have worked on. And in the last year especially, we've had more projects than ever. We all agree that Eliza is a superstar.
What do you think are the barriers to women working in VFX?
Hopefully there aren't as many as there used to be. I've worked in VFX for over 2 years now and I've felt there's a good balance of women to men across the teams. We have a good team of women in leadership roles at MPC, however, an increase in women in senior management roles and VFX Supervisor roles across the industry would be great to see. Like many careers, being able to see what's possible is always useful and I think seeing women in every type of role makes you think "I can do that!".
What does MPC do to overcome these?
I'm pleased to say we recently became members of Women in Film and TV and Animated Women UK, and we're looking at other organisations across our studio locations. We want to encourage more women to join VFX, and being part of the conversation through networking, participating in events and mentoring others will help us achieve that. We also have a dedicated talent team, Technicolor Creative Studios Talent, who promote MPC and the different roles and opportunities available, at schools, universities, and industry events. They also run The Academy, where we offer free entry-level courses across different VFX disciplines and participants then have the opportunity of joining one of our teams after completion.
Eliza Girling (pictured above left):
Why did you decide on a career in VFX?
I've always loved film and TV and I knew working in VFX would give me a much deeper understanding of how some of the most amazing scenes are created.
How did you enter the industry?
I joined via the Government's Kickstarter scheme - which is a great route into industries I didn't think were possible!
Do you feel that as a woman you have barriers to career progress?
Not in marketing really! It seems to be a good career for anyone. Our global marketing team of 30+ is about 50% women.
What are you career aspirations?
I'd like to progress my career in a role that continues to excite and challenge me.