James Tonkin on how he built a collaborative pipeline for post-production on season three of the CBBC series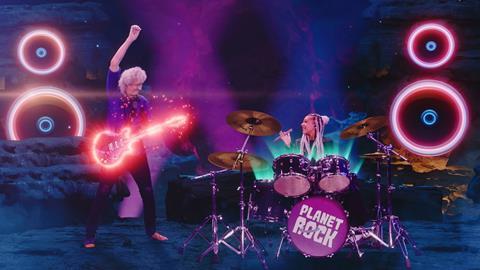 Children's comedy Andy and the Band returns to CBBC for a third series with a 20x14-minute installment following Andy and his band mates, the Odd Socks, on their mission to save planet rock, where they bump into a line-up of guest stars along the way.
Hangman has been working on the series since 2018, on standalone content, filming and post. Hangman took on all aspects of picture finishing for the current season.
Hangman's James Tonkin, said: "Previous seasons were written as more standalone episodes whereas this season has more of an overarching theme with a protagonist and a nemesis. The characters have to win the battle of the bands to save Planet Rock which is where Sir Brian May's character comes in.
"We were tasked with taking on all post production for the show. That included determining a camera to delivery workflow, setting up everything for a largely remote post pipeline, and then delivering the online, grade and delivery."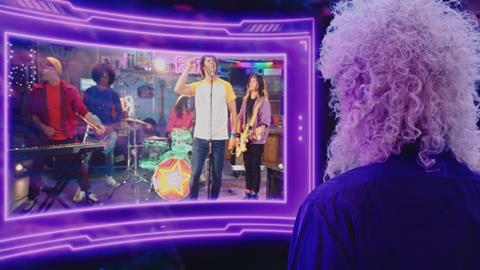 Tonkin worked closely with the series DP Josh Adams who shot predominantly on a Red Gemini (5K) and RED Komodo (6K) with a mirrorless camera as an additional c- camera and a GoPro for additional shots. "Fortunately, Josh is a really good friend of mine and we've worked together on previous projects, so have a good short hand," said Tonkin.
Camera rushes first went through a DIT and were imported into DaVinci Resolve Studio on set. There, Avid proxies were generated and uploaded to Frame.io, enabling the editors to access and assemble the offline edit. The files would then be conformed back in DaVinci Resolve Studio to start the online, grade and finish.
Utilising Blackmagic Cloud for project sharing was a game-changer for Hangman, ensuring a seamless workflow for the team in DaVinci Resolve Studio.
"As the shoot progressed, we were simultaneously editing, keeping the production and post tightly synchronised. Managing more than 140 timelines was a feat made possible by the tracking features in Resolve," said Tonkin.
Hangman delivered the 14-minute HD episodes weekly in batches of five as a ProRes HQ master.
In achieving the show's distinctive aesthetic, Adams employed an in-camera LUT, forming the foundation for Tonkin's grading work.
Pushing the envelope for the third season, Tonkin explored Resolve's features, including the Magic Mask.
"We've taken the Magic Mask tool to new heights on this series. In one episode, we isolated the main characters from their backgrounds to achieve a creative effect – the band stayed in colour while their surroundings turned monochrome," says Tonkin. "247 shots within the episode were approached with the Magic Mask. This intricate process, involving over two thousand corrections for a single shot, would have been unfeasible without Resolve's DaVinci Neural Engine."
The metadata and key wording within DaVinci Resolve further streamlined the post process. "I could at any stage, select a timeline of 500 shots, use a keyword filter to show only completed VFX shots, separate camera formats, or show just the drone shots, for example. It's so important to have a mastery of these things when quickly enacting changes."
Frame.io was used for dailies, proxies and delivery of review files.
Season three is available on CBBC and BBC iPlayer from today (13 November).