SPONSORED: Liz Sunter at Jigsaw24 provides her top tech picks for enabling remote audio production and post-production during lockdown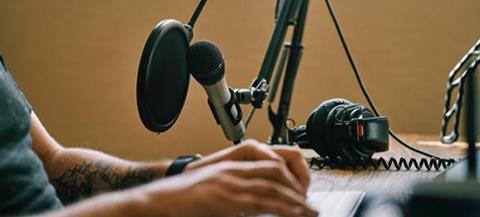 With the UK on lockdown, we've been inundated with calls from audio and post facilities looking to help talent record ADR from home, QC projects remotely, and work out how to get mixing done without access to their studios. If you're in the same boat, try these top picks from our team.
Recording voiceover and ADR
Over the past week, we've had a number of voice artists enquire about setting up a home recording facility, and many facilities looking for starter kits of recording equipment that they can send out to voice talent to complete ongoing projects.
Your requirements will vary depending on your budget and how ready for recording your room is, but to begin work you'll need the following:
A computer, ideally running Pro Tools – Avid are providing free 90-day licences of Pro Tools for remote workers during the quarantine period. The computer you need will depend on the complexity of your project, but we can provide Avid-qualified machines ranging from Mac mini to iMac Pro and HP's powerful Z series workstations.
Condenser mic with stand and pop shield – Popular choices like the Røde NT1 and Neumann TLM 103 are seeing a surge in demand that means they can be hard to get hold of at short notice. You can get the kit you need faster by opting for a less ubiquitous model like Audio Technica's AT4047, the Vanguard V4 or, if you have a slightly higher budget, the excellent Vanguard V13. You'll also want to make sure you have an XLR cable for whichever microphone you choose.
An audio interface – We'd recommend the Focusrite Clarett 2Pre, as it offers very low latency, minimal distortion, excellent preamps and plenty of connectivity in case your setup expands. However, if you're looking to get started on a budget, the Scarlett 2i2 is an excellent, wallet-friendly starter option.
Headphones – These should be closed-back for recording purposes. Audio Technica's ATH M40X and Beyerdynamic DT 770 Pro models have both proved popular.
Room treatment – Obviously, how much acoustic treatment your room needs will depend on your environment. If your room is quiet and not prone to echo, you might get away with nothing but a mic filter like the Aston Halo reflection filter, but if your room is a bit more challenging Primacoustics have affordable sets of acoustic panelling. Our team can advise on which acoustic treatment will work best with your space and budget – get in touch on the details below.
For real-time feedback and remote QC
If you want your talent to be able to collaborate with a recording engineer and production staff in realtime, you'll need to add Source Connect to your setup.
Able to run as standalone software or as a Pro Tools plug-in, Source Connect enables two-way communication between multiple home studios and production facilities simultaneously, with synced sound and picture, and compensation for drop outs and delays.
It can even be used to QC mixes up to 7.1 surround. (If you need to QC video content at the same time, an AJA Thunderbolt 2-to HDMI T-Tap with a Thunderbolt 3 adaptor will let you take a video feed from your Mac to any HDMI display).
Get in touch with the team on the details below to find out more about your Source Connect options.
For Dolby workflows
Many of our post-production customers are already carrying out remote grading and approvals using Streambox's unique pixel-perfect streaming system, and the good news is that the same hardware will support up to 16 channels of audio in real-time, meaning you can QC your audio at the same time.
Remote mixing and production
In a move that now seems eerily prescient, Avid released the MTRX Studio all-in-one Pro Tools interface earlier this year, along with a 1U Thunderbolt 3 chassis that can house an HDX PCIe card and a Pro Tools qualified Mac mini – both ideal if you're trying to set up a home studio in limited space.
For maximum feedback in a minimal footprint, pair your chassis and MTRX Studio with Avid's flexible S1 interface, which combines faders, motorised knobs and soft keys to cram as much hands-on control into a small space as possible, and a Pro Tools Dock for additional touch-screen controls and visual feedback. And for cost-effective monitoring that doesn't compromise on sound quality, take a look at Focal Shape 65s.
Need something more advanced? We can help you spec up an iMac or iMac Pro to create a system with more power, or set you up with Dolby Production Suite software and an Atmos-capable monitor array so that you can pre-mix and play back Atmos content from anywhere.
In fact, if you don't have the headroom or budget for a 7.1.4 array, we can help you set up binaural pre-mixing and playback over headphones (the Beyerdynamic DT 770 Pro headset will work for you here, too).
For home recording
Finally, home recording. We usually recommend running Pro Tools on a Mac mini and pairing it with an interface like the Scarlett 2i2, but if you're bringing larger projects home, you'll likely need something with a bit more heft.
Try adding a Pro Tools HD Native Thunderbolt Coreto to your existing Pro Tools setup to up your I/O count and upgrading your Scarlett to a Focusrite Red 4Pre. If you're recording someone in a different room, Focusrite have you covered there, too – their AM2 headphone and line monitor provides signal monitoring over Dante for a very reasonable £316 ex VAT.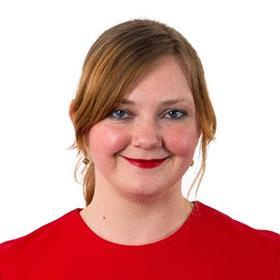 Liz Sunter is senior copywriter at Jigsaw24.