House the offline and complete post-production on a 90-minute doc telling the story of Apple Corps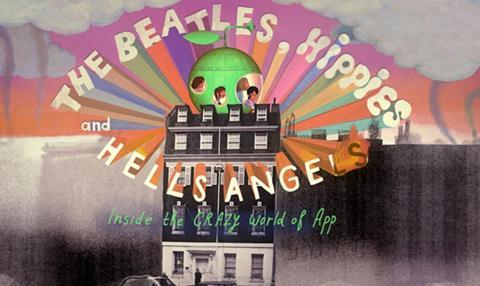 Post Splice
Client Nerd TV
Brief House the offline and complete post-production on a 90-minute doc telling the story of Apple Corps.
How it was done The one-off doc was graded on Baselight by head of picture Adam Dolniak. He used curve grade for the interviews to lift the black for a vintage look that cut well alongside the archive.
The archive was treated with Baselight's temporal denoise, softening and sharpening to remove noise. Phitz Hearne mixed on ProTools, using the Yellow Submarine as a starting point to ensure the animated scenes were illustrated with sound.
Ben Harris did the online using Avid Symphony with Boris and Sapphire plug-ins. Sapphire's builder was used for customised transitions such as film scratches to add the feeling of the 1960s. Caroline Hewson was post producer.
Watch it 17 June, 9pm, Sky Arts