A graphics package, designed by Hello Charlie, for the presentation of all awards nomination categories at the Brit Awards 2010.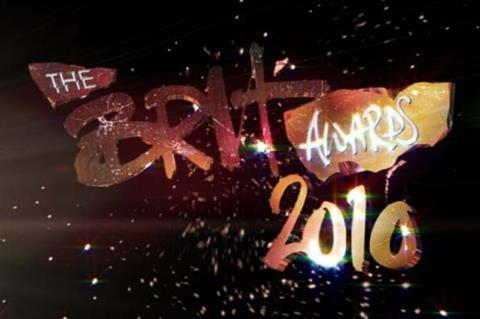 Design: Hello Charlie
Client: Brits TV for ITV
Brief: Design and produce the graphics package for presenting all awards nomination categories and titles. Also the design of associated screens used for live acts such as Cheryl Cole, Kasabian, Lady Gaga and JLS.
How it was done: The graphics deliberately reflect the set design. The iconic Brits trophy appears against a backdrop of high energy CG particles and explosions of glass shards, blasting across the screen as each nomination or category is announced.
The graphics were directed by Jason Mullings and lead designers Neil Harris and Tom Hodgkinson. CG elements were created in Maya by Andy Power and Rich Spence.
Watch it: 8pm on Tuesday 16 February on ITV1