James Tobias on the changing relationship between sports stars and sponsorships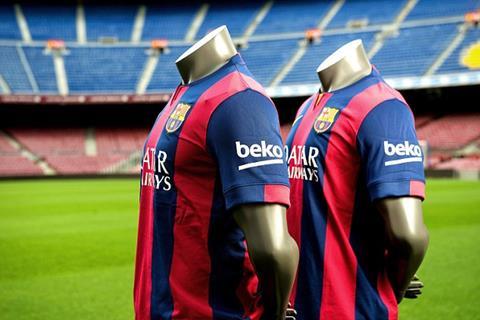 Sponsorship and endorsement arrangements are nothing new to the sports industry. In fact, sponsorship of sports events can be traced back to Ancient Greece when wealthy individuals would voluntarily pay taxes to finance major competitions and public events and, in turn, have their names engraved on marble slabs at those events.
Today, sports fans around the world have become accustomed to sponsorship in everything from the corporate logos that appear on kits (pictured above) and venues of their favourite team to the announcement of a new worldwide mattress and pillow partner.
Although sponsorship has been prevalent throughout the sports industry for a number of years, the landscape for rights holders and sponsors continues to evolve all the time.
In recent times, there has been a noticeable shift towards athletes playing an increasingly pivotal role in the value and activation of sponsorships.
From a legal perspective, advising on a range of these deals, it is interesting to see how this shift is changing the points of emphasis and key considerations in how sponsorship deals are structured and negotiated.
A new focus
Sports fans are changing, and brands are always striving to keep up.
The younger generation, in particular, are less likely to pledge unwavering loyalty to their local team or, indeed, any individual team. With the reach of the internet and the proliferation of social media, OTT platforms and gaming, fans are increasingly likely to follow individual athletes rather than entire teams.
Indeed, most of the biggest football clubs in the world, including Manchester United, Barcelona and Bayern Munich, have individual players with larger social media followings than the clubs themselves.
Thanks to the signing of Neymar, Paris Saint Germain has more followers in Brazil than France.
Access to the stars
Realising where the attraction to consumers is, brands are starting to orientate their sponsorships around individual athletes, rather than teams or competitions.
At the same time, relationships with teams are increasingly focused on access rights to specific players.
This, in turn, is causing teams to re-think their own contractual relationships with the players to ensure that they have sufficient scope to use those players in connection with club sponsorships.
In football, this is documented by an 'image rights' agreement between club and player. These agreements typically distinguish between the use of a player's image in connection with the club and in a personal capacity.
However, these lines are becoming blurred as clubs seek to retain greater control over the commercial activities of their stars.
In particular, clubs are keen to ensure that their star players do not have personal endorsement deals that conflict with the club's main commercial partners and the legal drafting around such restrictions is becoming increasingly important and complex.
Where a brand wishes to work with an individual athlete, it is important to ensure at the outset that the athlete has any necessary approval from his club in order to enter into the deal.
Protecting the brand
Where athletes do enter into direct endorsement agreements with brands, particular attention should be paid to the reputational damage that can arise from a party's actions.
One of the most important contractual protections, in this respect, is the right to walk away from the agreement entirely in certain events.
Traditionally, agreements have included a 'morality clause' that enables the sponsoring company to terminate the sponsorship arrangement if, for example, the athlete does (or fails to do) something that damages the company's or the athlete's image or brand; think of Lance Armstrong or Tiger Woods.
However, more recently, athletes have been seeking to re-balance this dynamic by seeking to include 'reverse morality clauses' that enable the athlete to terminate the agreement if the sponsoring company is caught up in a corporate or PR scandal that actually causes damage to an athlete's personal brand or public perception.
This is particularly pertinent in long-term endorsement deals and for deals that will involve a deep association between athlete and brand.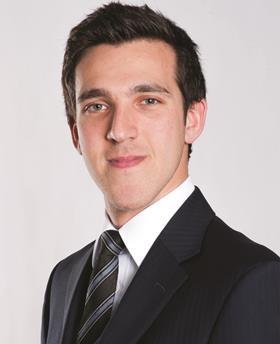 James Tobias is Associate in the Entertainment and Media Industry Group at global law firm Reed Smith LLP