Cloud service provider pushes into fast-growing eSports market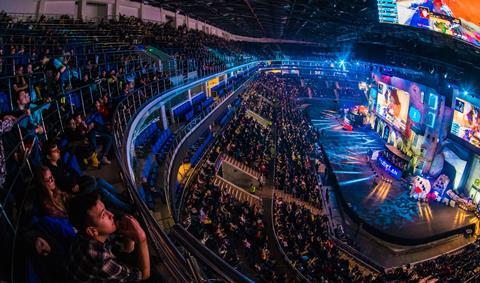 Cloud service provider The Switch is to launch a new service focused on eSports.
The Switch eSports will launch at this year's 2019 NAB Show, pitching itself as facilitating eSports production, transmission and distribution from anywhere in the world.
It's an addition to The Switch's managed, private cloud services for linear and streaming broadcasters around the globe.
The Switch will also sponsor the Esports Experience, the NAB Show's first eSports pavilion, which will highlight the technology behind eSports production, brand building initiatives and monetisation strategies.
For daily broadcast sports stories, covering sport production, distribution and tech innovation, visit Broadcast Sport and bookmark the Broadcast Sport homepage, http://www.broadcastnow.co.uk/sport
The Switch eSports combines elements of The Switch's global transmission network, with The Switch Digital Connect, the company's digital media distribution service, and the company's remote production capabilities.
The Switch eSports says it allows game organisers, publishers and distributors to produce and distribute their content to linear and streaming services across the globe.
"The Switch brings a tremendous amount of value to eSports production and distribution because our private, cloud network enables producers to have higher broadcast quality and lower latency, with greater security over their content than the public internet or IP providers," said Keith Buckley, president and CEO of The Switch.