Panel discusses the huge influence of tech in revolutionising how fans access and engage in sports content
Broadcast Sport has teamed up with IBM Aspera for an in-depth 'state of the nation' sports tech panel discussion with Eurosport, Brightcove, IBM Aspera and Futuresource.
The lively 30-minute discussion covers a plethora of topics around the current trends in sports production and distribution/broadcast and how technology is revolutionising almost every stage.
The debate includes fascinating, informed discussion about the growing automation of sports production, how to create an effective OTT platform and the shift to 'digital-first' production for mobile platforms, the impact of esports, live streaming latency, the promise of 5G, and the democratisation of sports production tech.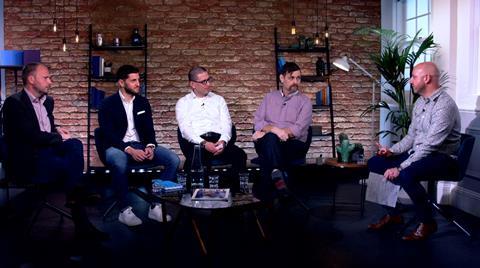 Speakers (from left)

Carl Hibbert, Head of consumer media, Futuresource
Clement Reverdy, Sports specialist, Brightcove
Ilario Corna, SVP Digital platform architecture, Eurosport
Joseph Hansen, Technical sales exec, IBM Aspera
Moderator Jake Bickerton, Editor, Broadcast Sport
Complete the short form below to watch the full 30-minute discussion.