A production space in Acton, west London has emerged as the future home of The X Factor, following the closure of Fountain Studios in February.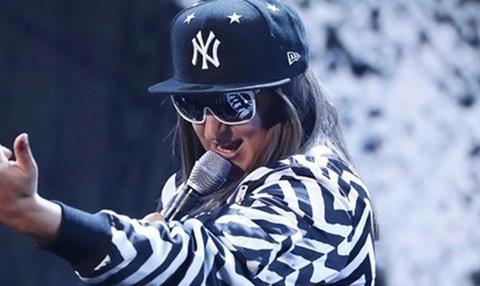 Fountain Studios in Wembley housed a live TV production for the last time on 4 December. But while some are mourning its loss, longtime client Fremantle Media has already made arrangements to rehouse two of its biggest shows.
The X Factor semi-final results show on Sunday 4 December was the final broadcast from Fountain Studios before the site is redeveloped for housing, following a £16m sale by owner the Avesco Group.
Fremantle Media confirmed to Broadcast that the 2017 live shows for Britain's Got Talent will now be broadcast from Elstree Studios' George Lucas Stage 2, while The X Factor will use LH2, a large-scale production space in Acton, west London, that is used for music and theatre show rehearsals.
George Lucas 2 is 3,000 sq ft bigger than Fountain's 13,000 sq ft and has HD galleries. Broadcast understands that BBC Studioworks will provide technical services at Elstree for Britain's Got Talent.
At 17,693 sq ft, LH2 is more than 4,000 sq ft bigger than c. It has space for OB trucks and has an as-yet-undeveloped area that could be used as a gallery.
Elstree Studios managing director Roger Morris told Broadcast he would "love to have The X Factor at Elstree", but acknowledged that it would be impossible as it clashes with the BBC's Strictly Come Dancing, which also uses George Lucas 2 and is broadcast at the same time of year.
Fremantle Media UK interim chief executive and managing director of Thames Richard Holloway described the demise of Fountain as "sad", adding that "purpose-built TV studios are diffi cult to find".
Fountain Studios will close officially on 28 February 2017.
The X Factor is moving to Wembley Arena for this weekend's final.
Fountain Studios
TV shows were first transmitted from the Fountain Studios site in Wembley in 1955 following the birth of ITV, initially under the brand of Associated Redifussion and later London Weekend Television.
Famous shows to have been made at Fountain Studios include the pop music show Ready Steady Go, the reality show Pop Idol and the drama Upstairs Downstairs.
In 1998 an episode of the US sitcom Friends was filmed there.
Avesco sold Fountain Studios to a property development firm in February 2016 for £16m.
At the time, a five-year lease was agreed for use of the studios, with a six-month notice period that was subsequently triggered in the summer of 2016.