Fountain Studios, home of The X Factor and Britain's Got Talent, looks likely to close after the site and buildings were sold to a property developer.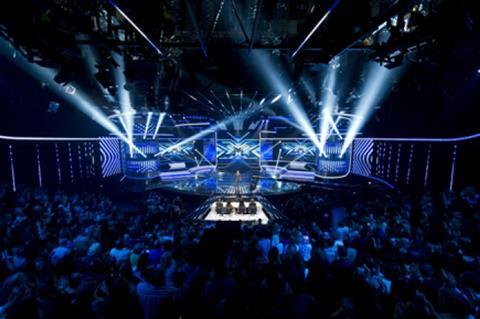 The Wembley facility, which has also hosted The Cube, All Star Mr and Mrs and The British Comedy Awards, is to be sold by owner Avesco Group for £16m. The deal is expected to complete on 5 February.
With the studios expected to be demolished and flats built on the site, Fountain is now in consultation with staff at the facility.
Avesco chairman Richard Murray said the "physical constraints of the Wembley site have limited Fountain's ability to grow while at the same time property values in Wembley have increased substantially".
According to Avesco, during the 12 months to 30 September 2014, Fountain recorded sales of £5.3 million and a pre-tax loss of £300,000 which the company's board described as "an unacceptable return on the capital employed in the business compared to the market value of Fountain's premises".
Fountain has agreed to lease the premises from new owner Quintain Wembley Fulton Road Limited for "nominal rent".
The five-year lease can be terminated by Fountain or Quintain with six months' notice but will run until at least the end of this year.
Fountain Studios has two 6,500 sq ft studios which can be converted into one studio of 13,000 sq ft.
Avesco said that as of March last year the land and buildings had a net book value of £5.3 million. After tax and other costs the sale is expected to result in a net profit of approximately £6m and net cash generation of some £13m.
Avesco chair Murray added: "The disposal of the Fountain site will enable the Group to reduce its net debt to very modest levels and, as a Board, we believe that a far better return on capital is now available from investment in other parts of the Group where there are greater opportunities."