Mockumentaries have found fertile ground in the corporate world, producing gems such as The Office and Twenty Twelve.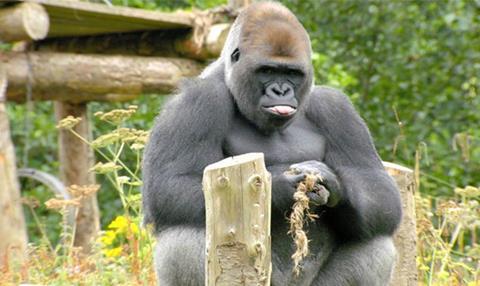 Distributor DHX Media
Producers BBC Studios' Natural History Unit; DHX Media
Length 30 x 11 minutes
Broadcaster CBBC (UK)
More recently, People Just Do Nothing has taken the genre into the world of pirate radio.
Now BBC Studios' Natural History Unit and DHX Media are bringing it to children's television with The Zoo, a CBBC series that offers a wry take on life behind – and in front of – the bars.
The series is told from the perspective of the animals, using state-of-the-art CGI and facial-tracking technology to produce "photo-real moving mouths".
Along the way, genuine zoo keepers at Paignton Zoo in Devon give their version of events, but only the audience and the narrator are privy to both sides.
Each episode start outs on a normal day before things quickly descend into chaos, with animals plotting a coup against the keepers, or trying to work out who is the most popular stuffed toy in the gift shop.
Gorillas, penguins and giraffes all take lead roles, and often it's the animals that have the last laugh over the staff.
DHX Media executive vice-president of distribution and content Josh Scherba says the use of live animals and real zookeepers, "combined with the art of documentary storytelling and comedy writing, is unique in the children's broadcast space", which will help it stand out from competitors.
"This is our first collaboration with the BBC's Natural History Unit and CBBC to create a character-driven, comedic mockumentary of a 'never-seen-before' side of the animals at the zoo," Scherba adds.
"The amazing voice talent and state-of-the art CGI and facial-tracking technology have brought the animals' personalities to life. The ensemble cast has many standout personalities that will bring viewers back for more."
The Zoo was commissioned by CBBC controller Cheryl Taylor and will premiere on the channel later this year. The executive producer is Jonny Keeling and the series producer is Aaron Paul.
Scherba believes The Zoo has the potential to cut through to parents as well as the target demographic of children aged six to 12.
"The humour that runs throughout the series will appeal to both," he says. "The series is a great opportunity for co-viewing across generations and is gender-neutral."