Post-production on the latest 7 x 60-minute series of Top Gear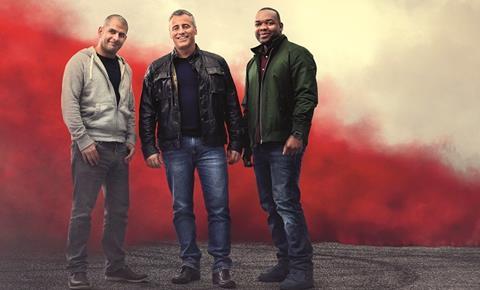 Post Envy
Client BBC Studios
Brief Post-production on the latest 7 x 60-minute series of Top Gear and series two of Top Gear: Extra Gear.
How it was done The new series includes more filmic VTs with additional narrative. For the grade, colourist Pete Lynch used a Baselight Two to ensure a consistent look across footage that was shot on a variety of cameras and then added a "lovely Top Gear sheen".
Dubbing mixer Andy Hodges, using Pro Tools 12 with a ProControl, concentrated on equalising work. Muffled sound captured by clothing mics was brightened and then balanced against the noise of the cars, the SFX and the music.
Channel Strip was used for all the equalising and dynamics work with iZotope RX Advanced.
The post producers were Rosie Hargreaves and Sophie Bagha.
Watch it Sundays, 8pm, BBC2 and BBC3