Creatives from The Missing, Fleabag & Planet Earth II to appear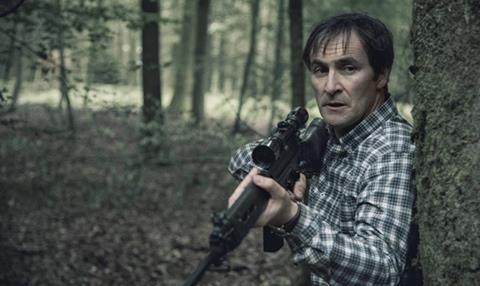 The cream of British TV production and post talent will be speaking at Media Production Show later this month, including high calibre directors, colourists and writers such as award-winning brothers behind BBC1's The Missing.
Harry and Jack Williams will discuss how they work in terms of writing and producing, discussing shows such as BBC1's One of Us and BBC3's Fleabag. They will also reveal what the future holds having just sold their business, Two Brothers, to super-indie All3Media.
Another Media Production Show highlight is a masterclass session on Planet Earth II. Sound editor Kate Hopkins, DoP Rob Drewett and series producer Tom Hugh-Jones will reveal the techniques that created the show, alongside Elizabeth White, the BBC Bristol producer responsible for the sequence in which racer snakes chase a baby iguana, which was voted Timeline TV Moment of the Year at the 2017 Broadcast Awards.
There is also more natural history content, with a session featuring Spy in the Wild series producers Philip Dalton and Rob Pilley. They deployed more than 30 cameras that doubled as ultra-realistic animatronic creatures into the animal world.
Some of the creative team behind Sherlock will also speak at the event, which is free to attend and takes place at London Olympia on 13 and 14 June.
Directors Douglas MacKinnon and Toby Haynes, cinematographer Suzie Lavelle and Hartswood Films producer Sue Vertue will discuss the visually arresting series.
Post experts
Many leading execs from the post-production sector will also speak at sessions across the event.
Fifty Fifty Post Production managing director Cara Kotschy, Molinare managing director Julie Parmenter, Milk chief executive Will Cohen and UK Screen boss Neil Hatton will discuss technology trends, skills and training, the future of Soho and the impact of Brexit on the post sector.
From a more technical perspective, Halo Post head of operations James Cregeen, Clear Cut Pictures , technical director Jess Nottage and The Farm Group head of drama workflow Peter Collins will lift the lid on HDR post production.
The Media Production Show takes place 13-14 June at Olympia, London