The future of the terms of trade is in the government's hands after Ofcom ruled it "does not currently see a major case for change" in its review of the production sector.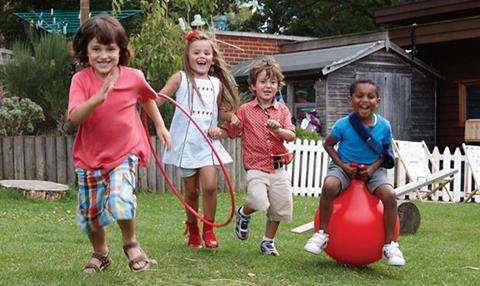 The terms and the PSB indie quota seem secure after the regulator ruled that the outcome of complete deregulation would be uncertain and risky, making the economics of running an SME indie "very challenging".
Instead, as requested by the culture secretary, Ofcom put forward a range of options for reform, acknowledging that each had "potential positive and negative effects" for the sector.
The regulator said the government would have to determine the trade-offs of any reform "on the balance of associated risks", meaning John Whittingdale MP will make a decision without firm recommendations.
The review shed light on some of the issues causing tension between Pact and the PSBs pushing for change, most notably Channel 4 and Channel 5.
Digital rights for catch-up on different devices is a clear battlefield.
The PSBs complained that it takes too long and is too diffi cult to agree rights to offer, for example, downloads to mobile devices at the time of transmission, or to give viewers the ability to rewind an online programme to the beginning at the time of transmission.
Broadcasters argue that should be included as standard in the primary rights package they initially acquire, and Ofcom said it had sympathy with that view.
But Pact and the producers argued that they are always prepared to negotiate and Ofcom said there is no evidence that negotiation could not deliver what was required by the broadcasters.
Another option for reform submitted by Ofcom is to introduce a size cap to ensure that only SME producers qualify to be protected by the regulation.
It said that would be an appropriate response if "we are concerned that larger producers are being inappropriately protected by the regulatory regime".
But it caveated that statement by saying that there is no rationale to exclude large producers from the regime based on bargaining power, as "firm conclusions about negotiating power cannot be drawn".
It did flag that introducing a size cap for the terms would have the effect of codifying the protection of small indies, which the current regulation does not do.
Ofcom also offered Whittingdale the option of maintaining the status quo.
Interestingly, given the high-profile scuffles between Pact and C4, Ofcom revealed that all stakeholders "have for the most part said that they would be content with the broad status quo or, if they have proposed amendments, portrayed these as improvements rather than necessary".
TERMS OF TRADE THE BROADCASTERS' POSITIONS EXPLAINED
BBC
After initially leading calls for change, the BBC's position softened significantly last year and it no longer views terms of trade as a priority.
It has ceased lobbying on the issue and is more focused on getting approval for BBC Studios – an effort that was boosted last month by an agreement with Pact and some broadly positive conclusions from Ofcom.
A BBC spokesman said: "As we have said previously, the terms of trade are not a priority for us. We will remain engaged with both Ofcom and the government as they consider the next steps for TV production regulation."
ITV
Chief executive Adam Crozier has been strident in his view that the terms of trade function well and do not need to be overhauled. This view has not been changed by Ofcom's conclusions.
Explaining ITV's position to the Culture, Media and Sport Committee meeting last month, Crozier told MPs: "There is plenty of room for us to work with independents; we value working with independents. We are the only broadcaster to say that we do not believe that terms of trade need to be reviewed. We are perfectly comfortable with the arrangement and we recognise that the independents also need to be successful in this market."
Channel 4
Bosses at Horseferry Road are understood to be happy with some of the options put forward by Ofcom, believing they could open the door to a dramatic shake-up.
Channel 4 has been vocal about the need for change. It has proposed a "sliding scale" vision for terms of trade, with indies qualifying based on their size as well as their ownership. It also believes rights limitations around the volume of repeats and lack of guidance on VoD are out of kilter with the way in which viewers expect to consume content.
C4 will continue to lobby for change, but its biggest priority remains securing clarity over its future ownership model.
Channel 5
Channel 5 accepts that the indie sector requires continuing regulatory support, but believes these need updating and backed two options for reform put forward by
Ofcom. "We think the secretary of state should consider carefully its proposals to exclude very large companies from the defi nition of qualifying independents and to introduce backstop regulatory powers over the defi nition of primary rights."
Previously, the Viacom-owned broadcaster has mooted a threshold that would grant favourable terms to SMEs, defi ned by the EU as companies with fewer than 250 staff and a turnover of less than £36m.