Senior figures from the VFX sector have dismissed union concerns over working conditions – with the co-founder of The Mill suggesting that disgruntled staff should leave the industry.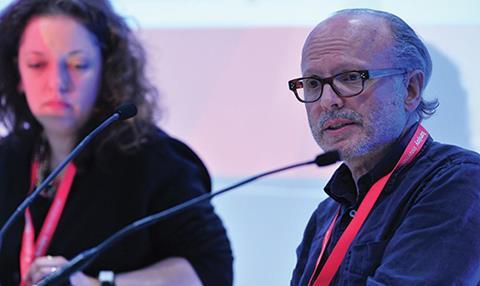 Earlier this year, Bectu launched a campaign to address what it described as "deep-rooted concerns over working conditions". The trade union carried out a survey, which found "high levels of dissatisfaction" among VFX staff.
Speaking during the Unreality Checked panel of the VFX Summit, The Mill chief creative officer Pat Joseph said that although the nature of the work – particularly commercials – called for long hours, "the pay is fairly good and the work is absolutely fantastic".
Joseph said: "You will always have disgruntled people who feel they have to work long hours, but quite honestly, they should get out of it. We don't make up the schedules and the budgets for the projects. We live within a commercial environment."
Framestore head of recruitment Amy Smith agreed with Jospeh's suggestion that it was incumbent on facilities to make sure they provide comfortable working environments to prevent staff being poached by rivals – a problem compounded by the shortage of talented British VFX staff.
Smith added that one of the reasons for the skills shortage is that the current educational model isn't suited to the needs of the industry because it was designed for jobs that existed 10 years ago.
"With digital and online, we're moving into new markets that require the softer side of things, like entrepreneurship and innovation. [Educational institutions are] training students how to use Maya and Nuke, which is fine, but it's not enough any more," she said.