Wall to Wall has begun pitching a UK version of NBC's kids talent format Little Big Shots after it became the biggest non-scripted show in the US in over four years.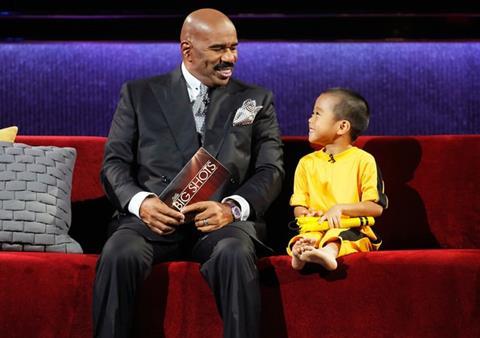 The Warner Bros format, which is presented by comedian Steve Harvey, features kids performing a variety of tricks including ventriloquist skills and Bruce Lee impersonations.
However, unlike a number of rival kids talent formats, there is no element of elimination.

Little Big Shots, which is executive produced by Ellen DeGeneres, launched on NBC earlier this month with 15m viewers, beating series including CBS' The Big Bang Theory.
It was the highest rated unscripted programme launch on broadcast TV in four years and became NBC's most watched Sunday night primetime series since an episode of Law and Order: Criminal Intent in March 2005.
The show continued to perform solidly in its second and third episodes.
Following its successful launch, Wall to Wall immediately kicked off conversations about the show with broadcasters including the BBC and ITV.
Chief executive Leanne Klein said: "Little Big Shots is the biggest non-scripted show in the US, and we are delighted to be bringing such a feel-good and warm-hearted show to the UK."
The US show, which has been renewed for a second series, is produced by DeGeneres' A Very Good Production and Warner Horizon Television with Warner Bros International TV selling the format globally.
Andrew Zein, senior vice president of creative, format development and sales at Warner Bros. International Television, said that the show has already established itself as a "phenomenon".
"The scale of the US success makes it of huge interest to broadcasters around the world," he said.
"Programmes with kids work well on all schedules in family primetime slots and this celebrates their talents and doesn't have the flaw of elimination that other kids talent shows have. Making kids cry doesn't make great TV."
The former Tiger Aspect managing director added that Little Big Shots had proved relatively easy to cast and that the global arm of Warner Bros would be pushing it at Mip TV.