Fleabag and The Durrells duo unveil their feminist cat-and-mouse thriller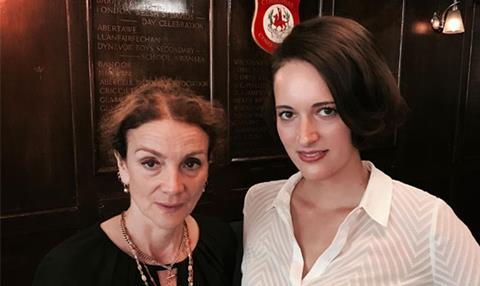 When you write and star in one of the most talked-about programmes in years, which way do you go next: more of the same, pluck out that long-cherished passion project or take a complete left turn?
That's the quandary that faced Phoebe Waller-Bridge after her BBC3 comedy Fleabag blasted onto screens last summer.
"Fleabag came with a lot of weight, with people asking what it's like to have a hit," she says. "But I didn't know. I was in my writer's cave, trying to get some perspective."
Just as she started to relax on holiday, the call came in from Sid Gentle Films: the project she had fallen in love with but couldn't commit to had not only been greenlit, but fast-tracked into development. Time to get back in the saddle.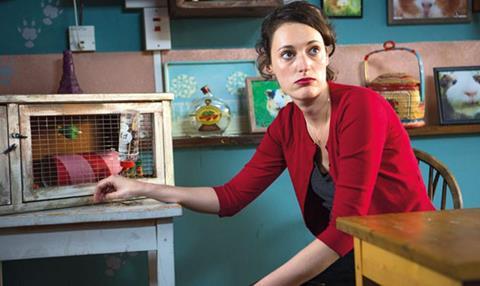 BBC America's Killing Eve marks a major shift in Waller-Bridge's work: unlike Fleabag and her earlier Channel 4 series Crashing, it's not a comedy – nor a "tragedy disguised as a comedy", as she describes those earlier works. Nor is she in it; and moreover, it's an adaptation of another writer's work.
"I've had to slightly let the control freak in me go," she laughs. "I had worshipped Sally Woodward-Gentle from afar and when my agent said she wanted to meet me for a drama about a female assassin, I was both surprised and keen from the off.
"She was adamant that we just find the right time to do it and I'm so glad we did, because it's been a massively rewarding learning curve. It's not often that someone in one genre can leap into another so soon into their TV career."
This was long before Fleabag broke through; it was the original play script that Woodward-Gentle fell in love with.
"I adored Phoebe's energy, ambition and her sense of creating new forms of television comedy and drama," she says. "She just got it."
WALLER-BRIDGE ON…
A CHANGE OF GENRE
It's been a massively rewarding learning curve. It's not often that someone in one genre can leap into another so soon into their TV career.
CHARACTER VS PLOT
If I was doing this all over again, I would start with the story beats - the twists in the plot, not just the character journeys.
Woodward-Gentle had read British writer Luke Jennings' Villanelle novella series of thrillers, commissioned by Amazon as part of a series of short commuter journey reads.
"This was a known genre, but he'd done something stylish, witty and female-centric rather than being a bit exploitative of women," she says.
As an ex-ballet dancer, he gets strong women. It got me wondering what it would look like through the kaleidoscope of Phoebe."
The series centres on Villanelle, an assassin living a life of riches, and Eve, a bored security services operative who dreams of becoming a spy, as their lives become increasingly intertwined with each of Villanelle's kills.
Cat-and-mouse appeal
"Once I saw the phrase 'cat and mouse chase between two women', I thought: 'why haven't I seen that before?" says Waller-Bridge.
"What is it that draws one to the other? Who are they, who do they want to be and what do they want from each other? Sometimes I forgot I was reading about women because Luke doesn't press very hard on any one answer. That's what was so exciting for me."
Waller-Bridge and Jennings met up after a performance of Fleabag to "have a falafel and talk about psychos", she says.
"Even though the flavour of the stories was completely different, he said he could relate to the front and attitude of Fleabag; the way she gave the impression that she was fine," she says.
"He was really up for me injecting that dark humour into it. The novellas are very dark and have humour, but it is inside their heads; there's not much dialogue. I started writing Eve's dryness and Villanelle's inherent naughtiness."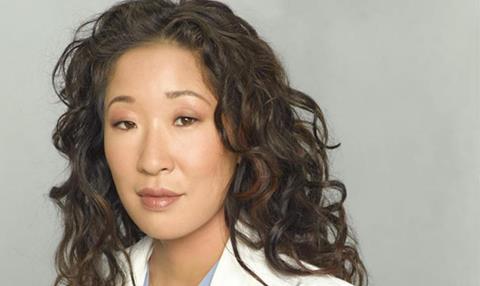 Waller-Bridge quickly warmed to the process of serving someone else's vision, as she learned to move past being a slave to her own instincts.
While he was happy to relinquish control, Jennings remained a sounding board as the world and characters of the novellas were opened up.
"My instant reaction was to make a lot of his male characters female, which he went along with," she recalls. But as a character-led writer, she soon became aware she was on unfamiliar ground in plotting out the twists and turns of a fast-paced action drama.
"On Fleabag and Crashing, as long as you had three jokes in a scene, you could get away with focusing on the characters," she says.
"It hit me like a hammer that I had to plot out a thriller. For all the character work I had to do – like showing that Eve wanted to be woken up in some way and has a spark lit when she hears about another woman who has decided that all the world's rules don't apply to her – suddenly, I had a responsibility to grip the audience with action, politics, conspiracy and espionage.
"All the things I've always enjoyed, but have never had to think about the mechanics behind them."
WOODWARD-GENTLE ON…
WORKING WITH WALLER-BRIDGE
I adored Phoebe's energy, ambition and her sense of creating new forms of television comedy and drama. She just got it.
LUKE JENNINGS' WRITING
As an ex-ballet dancer, he gets strong women. It got me wondering what it would look like through the kaleidoscope of Phoebe.
For Woodward-Gentle, Waller-Bridge's grasping of the blackly comic tone behind the twists and turns was key.
"Phoebe puts highly emotional, really funny spins on situations and feels everything from a gut level," she says. "When you throw in more plot and action, at every turn she's asking: 'What's the most interesting, truthful and surprising thing?'.
"But it's in communicating that tone that the showrunner aspect kicks in. Phoebe is across the directorial approach in terms of performance and the energy that is expected.
"The concept of a female assassin could easily go down the route of a familiar gothy, sexed-up male fantasy. To have wish-fulfilment of the story from a female perspective, without being titillating, is something we held onto dearly."
Putting some genre rigour behind Waller-Bridge's transition into thriller writing was story producer Jenny Robins, an EastEnders veteran who helped Tony Jordan knit together the many overlapping storylines in BBC1's Dickensian.
"We worked up the scripts together and she helped me realise that the story beats needed to be stronger,"
Waller-Bridge recalls. "If I was doing this over again, I would start with the story beats – the twists in the plot, not just the character journeys."
Fleabag comparisons
Despite the genre switch, as Waller-Bridge's first project out of the gate after Fleabag, comparisons will be inevitable. While the producers understandably want Killing Eve to stand on its own two feet, there are echoes of the earlier show.
"What's good is that Fleabag exists, so you can hold it up as a model of something that is funny, entertaining and edgy but really moving," says Woodward-Gentle.
"It becomes a much easier thing to communicate when you're talking to actors and thinking about the edit."
Waller-Bridge adds that what she tried to amplify from the novellas is the mundanity of some of the situations behind the heightened action sequences.
"On one level, Villenelle is completely impossible to relate to – unless you're a psycho" she muses. "But it's about finding those moments where even glamorous assassins get bored, and the ordinariness of life gets in the way of their exciting missions."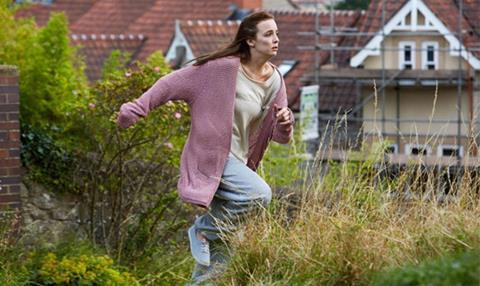 She professes to have got fangirl- ish about Grey's Anatomy star Sandra Oh's casting, but the prospect of appearing opposite her was never on the cards.
"I wrote myself out of the show," she says. "It was important to me that Eve was in her mid- 40s and Villenelle was an incredibly flexible 23 year-old. Sadly, I am neither."
Woodward-Gentle tried nudging her towards a Hitchcockian cameo as one of Villanelle's victims, but this came to naught.
"It didn't come out in the writing, but not for want of trying. Ultimately, having the opportunity to go from performer to writer/ performer to writer was a strong statement to myself. It's liberating, if a little scary."
Killing Eve (8 x 60 minutes) shoots from this summer for a 2018 TX on BBC America. IMG is handling the international rights. A UK broadcaster has yet to be announced
FROM PITCH TO SCREEN: WORKING WITH BBC AMERICA
Having developed Killing Eve for another broadcaster only for it to pass, Sally Woodward-Gentle pitched the drama to BBC America vice-president of international co-pros and development Melissa Wells when the latter was in the UK around 18 months ago.
"There are always a couple of projects in your mind that it would be insane to let go of," Woodward-Gentle says. "They loved the tone before Fleabag had even been on TV and completely got our ambition and Phoebe's voice.
"When Fleabag exploded, we had to move fast and they were completely at one with us; they were fast-tracking three projects and this was their frontrunner."
She describes working with BBC America as like "collaborating with a very hands-on British commissioner", adding: "They don't do
many original programmes, so when they do, they are emotionally and financially invested. They were across scripts almost as much as we were, and they've been heavily involved in top-level casting."
The broadcaster was instrumental in casting Sandra Oh as Eve, for example.
Waller-Bridge is writing three episodes and showrunning - in the British 'lead writer' sense of the word. Rounding out the writing team are Waller-Bridge's long-term collaborator Vicky Jones, plus George Kay (Stag, My Mad Fat Diary) and Rob Williams (The Man In The High Castle).
The source material runs to just four short stories; here, the team have fleshed this out to eight."Each novella is about one kill, alongside the growing obsession between the two women," says Woodward-Gentle.
"Even more so than Game Of Thrones, we ran out of story quickly and had to create deeper back stories."
Both exec and writer are chomping at the bit to delve deeper still into this world in a possible second series. "There's an overarching mystery about who's controlling the assassin and what they want," says Woodward-Gentle.
"As that continues, the relationships will shift, so there's plenty of scope."