From 3D to tapeless workflow and internet-connected TV, the broadcast industry is going through a period of unprecedented technological innovation – but the key players are up for the challenge.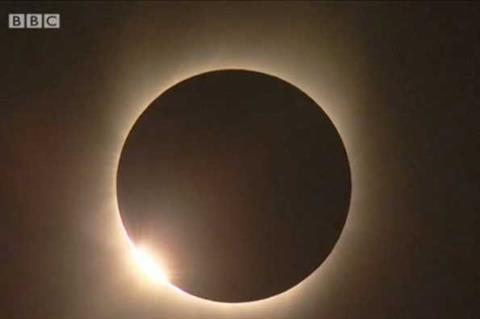 3D
Brian Lenz
Director of TV product development, BSkyB
BSkyB kick-started 3D with the live 3D cast of Manchester United versus Chelsea to pubs in March. A full 3D channel with approximately 10 hours of new content each week launched on Sky on 1 October to the 2.9 million Sky premium subscribers with HD set-top boxes, a 3D screen, 3D glasses and a premium Sky subscription. "3D is the perfect example of why pay-TV models are highly innovative," says Brian Lenz, director of TV product development BSkyB. "We can monetise a premium experience in a way that a free-to-air or an ad-funded model cannot."
BSkyB has a multi-pronged approach to creating buzz around 3D, including working with TV set manufacturers LG and Panasonic on marketing 3D screens and funding 3D content. "In the process of us funding the productions we are also getting producers up to speed on how to create good-quality 3D. We are putting our money where our mouth is," says Lenz
Sky won't disclose how fast it will launch more 3D channels, but Lenz says 3D is not meant to replace HD TV, the way HD replaces standard definition (SD) TV. "I don't think we'll get to 50 3D channels on the Sky platform in four to five years (like we have with HD), but it is eminently reasonable to get to 10 to 15 3D channels across all genres in that timeframe."
According to Lenz, the biggest hurdle to 3D becoming a strong consumer proposition is the quality of the content. "There is nothing wrong about 3D being an appointment to view for now, and for a reasonable amount of time going forward," says Lenz. "If it is shot well and the content is great, then 3D will do what it needs to do. But if people take shortcuts and think it is about rapidly filling the 3D void with junk, then you devalue the experience."

HD
Christina Foley
Commercial director, AETN UK
There is a growing appetite for high-definition (HD) channels, particularly as simulcasts of SD services. For providers, HD channels are at least four times the cost to deliver as SD, but HD can help differentiate pay-TV platforms. AETN, the operator of History and the Crime & Investigation channels, was lucky that its parent, A&E, has long-produced HD content – the HD version of History has been available in Europe since 2007.
So far, AETN's Crime & Investigation channel is only available in SD in continental Europe but "we have all the content ingested in HD and down-convert into SD for delivery to the operators," says Christina Foley, commercial director for AETN UK. She adds: "I want to be able to move quickly to launch an HD version when the markets dictate it."
Foley says pay-TV operators have "very different strategies" about how to launch HD. "For some it is a bolt-on, so they give their customers an HD version along with an SD version. In the UK, we do a simulcast of History in HD and SD, but in other European markets we have different rights issues."
The company upgraded its channels' video on demand (VoD) offerings to HD in 2009 and AETN is "looking at pay models in certain markets for HD VoD," says Foley. "It's a case of getting the markets familiar with the quality of HD content."
Connected Devices

Jeremy Yates
Managing director, Playboy UK
Playboy has channels across Europe, including its flagship Playboy TV, The Adult Channel and Private Spice. But the advent of connected TVs is opening up a new chapter. "We plan to have a strong presence on connected TVs and connected devices in general," says Jeremy Yates, managing director of Playboy UK. "I would describe the deals as imminent."
Connected TVs and other devices will allow Playboy to deliver VoD direct to customers, which Yates sees as a growth area. "If our customers have Virgin Media, they can access our VoD, but if they have Sky or a DTT [Freeview] service, they can't."
Yates already has a thriving VoD business on the web and some operator platforms, where Playboy is starting to offer VoD in high definition. "We're not running shows like The X Factor that need to be a live experience. Our content is the sort that you ought to be able to choose when you want to watch," he says. However, he adds: "Linear TV continues to be important to us and the linear channels deliver significant revenues."
The broadcaster is set to launch a new, 24-hour Playboy Europe channel this month. The new channel means that markets in continental Europe will no longer have to make do with the UK Playboy service, which is limited by regulations to air between 8pm and 5:30am.
Yates is keen on VoD and connected devices because he believes TV regulation is out of step with the internet. "People are used to saying 'I'm an adult and I can surf what I want to watch on the internet'. Connected TV allows them to do the same thing on their TV screens."
Tapeless
Rhiannon Harries
Chief of Operations and Services, Chello Zone
For years, TV channels have built up their schedules from a variety of programme suppliers, many of which send physical tapes of their shows. The move from tape to digital programming files is still a work-in-progress, but will bring cost and efficiency savings. "The volume of content we're showing on our channels makes it efficient to get rid of tapes," says
Rhiannon Harries, chief of operations and services for Chello Zone, which operates 12 channels across Europe, including 23 language versions. "It's not just the cost of sending tapes to play-out centres, it's the cost of using tapes internally as well."
For Chello Zone, the hurdles to going completely tapeless are both internal and external. Teams including compliance, post-production/editing and on-air promotion need access to programme assets.
Meanwhile, not all of Chello Zone's 800 programme suppliers are able to provide digital files, and not all playout centres across Europe are capable of receiving them. Yet despite some caution, Harries says Chello Zone will move to tapeless by the end of 2010 for all nine channels played out by Chello DMC and the 10 channels played out by Arqiva, but tapes will continue to be delivered to other play-out centres, including Polsat's.
The move to tapeless will save Chello Zone €300,000 a year and allow more flexibility for refreshing and promoting channels and, importantly, VoD. "The biggest win will be the ability to access our programme archive," says Harries. "At the moment, VoD is mostly a giveaway so there is no new money in it. The ability to encode it on one file and have it available in different formats to shoot out to operators is a big win."
Localisation
Jon Try
Vice-president, Technology, Chello DMC
Channels typically start with a pan-European channel that serves all markets, but very soon the commercial opportunities from offering channels tailored to individual language and advertising markets take over. "A lot of operators prefer to take a localised feed because it's more attractive to their audiences," says Jon Try, vice-president of technology at Chello DMC.
Achieving the upside from the sale of local advertising, better positioning and higher fees from operators can be realised in a cost effective way. Localisation can be implemented with multiple audio tracks 'riding' underneath one video signal, ready to be recompiled for airing in the appropriate territory.
Providing the local languages and subtitles, as well as local advertising, can be done by fibre or satellite channel feeds from a play-out centre, but the future is to bring the play-out facilities even closer to the individual markets.
"We are now at a stage where we can move play-out a long way from Chello DMC in Amsterdam and control it over the internet using standards for remote desktop, and we can deliver it using secure delivery over the internet," says Try. "We've demonstrated it to clients and are exploring launch opportunities."
The upside is channels won't have to use satellite or fibre delivery – typically a large part of the cost of delivering channels to markets. "The pressure on costs for the channel operator is enormous. They have to make revenue out of a market that is becoming thinner and thinner, so this is a way for us to help our clients," says Try.