Our award can rekindle interest in one-off TV docs that challenge viewers, says Jane Ray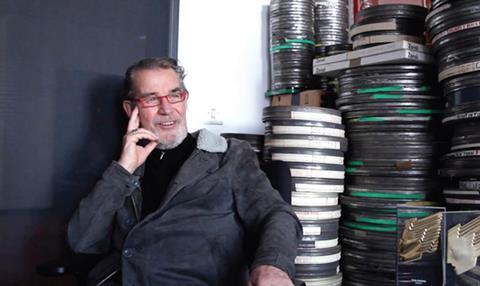 A few months ago, I sat with Sheffield Doc/Fest chair Alex Graham, musing on a new fund for documentary-makers bequeathed by Alan Whicker.
What's the agenda for the Whicker's World Foundation, asked Alex. I took a deep breath: "There isn't one really, except to encourage curiosity and professionalism in telling stories."
"Great" he beamed. "Curiosity is my favourite word."
Yet, as our submission deadline looms, some would say we are gearing up to throw a party just as the guests are leaving. The future of BBC4's Storyville is uncertain; in August, Ofcom held BBC World News and CNN in breach for broadcasting documentaries whose integrity may have been compromised; and the European Documentary Network is lobbying against what it sees as the collapse of the TV doc funding model.
As well as awarding £80,000 to a young documentary-maker, we want to rekindle interest in one-off documentaries that challenge audiences' views.
Dick Fontaine, head of documentary at the National Film and Television School, knew Alan from Granada and admired his responsibility to the audience. He hopes the award will nurture the next generation of doc-makers with the same inquisitiveness and courage.
Dick's office is stacked with rusting film canisters, yet he sees the changes in technology and viewing habits as just another challenge to be mastered. Filmmakers have to look to the online opportunities afforded by the likes of BBC3 and Vice.
In a Q&A for us, Louis Theroux said he wants doc-makers to look beyond archive-based films and for TV to reclaim its high ground: "TV docs, in general, are underrated vis-à-vis cinematic docs." His best tip was: "Find people who scare you or who you find morally questionable, and try to like them."
As the Whicker's World Foundation gears up to fund new talent, now is a great time to "try to like" the future of documentary.
Jane Ray is artistic director of the Whicker's World Foundation