The Caribbean nation aims to become a major film-making hub in the region.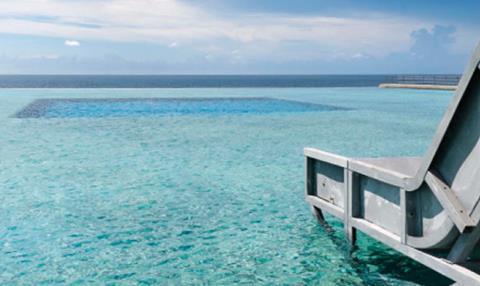 With its palm-lined beaches and stunning landscapes, 25% transferable tax credit and state-of-the-art studios, the Dominican Republic is rapidly becoming one of the most popular shooting destinations in the Caribbean. Even prior to the introduction of the incentives in 2010 and opening of the studios in 2013, the country has long been a sought-after shooting location, hosting productions such as The Godfather: Part II in the early 1970s and The Good Shepherd, directed by Robert De Niro, in 2005.
International productions to touch down at one of the country's eight airports in the past year include thriller Our Father, produced by Frank E Flowers; and Spanish-language films Ladrones, a small-time crook caper, and the rom-com Complices.
The country is also popular with US TV shows such as Survivor, Newlyweds, House Hunters: Where Are They Now? and Ordinary Lies.
Los Angeles and Santo Domingo-based Lantica Media — formerly known as Indomina and a partner in Pinewood Dominican Republic Studios — has teamed up with Relativity Media for a slate of films to be shot on the island, of which Our Father is the first.
Good to know
Use line producers and agents who are registered with Direccon General de Cine (DGCINE) to avoid any surprises. Only registered professionals can arrange permits and customs clearance. Registered producers have a unique ID with a registry number.
The Lowdown
Financial incentives
A transferable tax credit of 25% for both local and international film and TV productions, based on a minimum spend of $500,000. Eligible expenses include kit, services and crew as well as above-the-line costs. There is also VAT and custom duties exemption on eligible production and related expenses. Thriller A Dark Truth, which shot there in 2011, was the first film to qualify for the incentives. Further information www.dgcine.gob.do
Infrastructure
The four-stage Pinewood Dominican Republic Studios is owned by Lantica and managed by Pinewood. It boasts a 32,375 square metre water-effects facility with a 5,620 square metre exterior horizon water tank and interior tank for underwater shoots. It also houses office space, dressing rooms, make-up rooms and workshops.
The main language in the country is Spanish but English is spoken throughout. There is a growing crew pool, although productions tend to bring in key technicians.
Locations
A selection of idyllic beaches, inland jungle and river systems, mountains, colonial architecture of the capital city Santo Domingo, luxury resorts and beachfront mansions.
Where to stay
The country has a wide range of accommodation from low budget to five-star boutique hotels and exclusive resorts.
Size matters
Dominican Republic covers some 48,000 square kilometres as one half of the island of Hispaniola (the other half is Haiti). It has a well-maintained road network and eight airports, so getting around is straightforward, although slower in rural areas.
First person to contact
Alejandra Bonetti, director general, DGCINE internacional@dgcine.gob.do