Culture secretary to meet broadcasters in the new year
Culture secretary Jeremy Wright will meet broadcasters in the new year to urge them to increase their coverage of women's sport.
Speaking in the Commons late last week, Wright said he is keen to see more women's sport given greater prominence on television, to "inspire future generations".
Edinburgh North and Leith MP Deidre Brock asked Wright whether the government would consider matching UEFA's €55,000 additional funding to each of Europe's football associations, with the aim of "broadening the appeal of women's football to the broadcast network".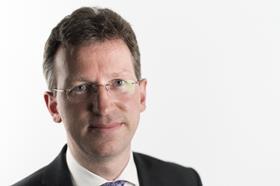 Wright replied: "We must make sure that the attractiveness of women's sport - and, may I say, of disability sport as well - to broadcasters and to everyone is increased… That is exactly what I will discuss with broadcasters in the new year."
Keighly MP John Grogan flagged that there are no women's events on the Crown Jewels list of protected sports, to which Wright responded: "We must keep such matters under review, and ensure that if there is a risk that big sporting events will not be covered in that way, we do something about it."
Livingston MP Hannah Bardell pointed out that only 7% of sports media coverage is of women's sport, and asked Wright to meet her and MP Mhairi Black to discuss "what more can be done to get perhaps 50-50 sports coverage for women's sport by 2020".
Wright agreed, saying: "I share that ambition, as do many broadcasters. Let us take the BBC as a good example… the BBC has committed to broadcasting 500 extra hours of sport next year, 50% of which will be women's sport. It is important to recognise that progress is being made, but there is further to go and I am happy to discuss with her what we can do."
Last night, the England women's netball team won Team of the Year and Greatest Sporting Moment at the BBC Sports Personality of the Year event.