Avid has released new pricing options for Pro Tools including a free version of the audio software.

Quantum Corp has appointed Patrick Morel to the new role of senior channel manager for scale-out storage for Europe, the Middle East and Africa.

Automated quality control software firm Vidcheck will demonstrate the latest version of its Vidchecker system at BVE next month.

Piksel has recruited Jason Johns, Greig Hilton and Jonathan Steel to its Europe, Middle East and Africa commercial team.

Boutique grading facility The Look has invested in a second Pablo Rio 4K system (pictured).

David McKinney has been appointed vice-president and general manager of Harman's Mixer Business Unit.

Editors Keys has launched a new version of HP's Zbook series workstation that features a customised keyboard for Avid Media Composer users.

On-demand service Planet Knowledge has launched on Freeview.

Manchester post firm Flix Facilities has appointed Katie Bevell to the role of development manager.

Streamstar's range of video streaming products have been added to JVC's European distribution network following an extension of the companies' strategic partnership.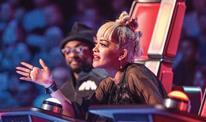 Co-development and keeping it local could be the answer
Audiences need linear TV more than ever, says Tom Cape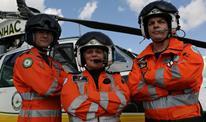 Finding room to fit cameras among helicopter crews' kit was a big logistical challenge, says producer Louise V Say.