SIS LIVE has extended its Anylive connectivity network to include 25 horseracing courses in Ireland.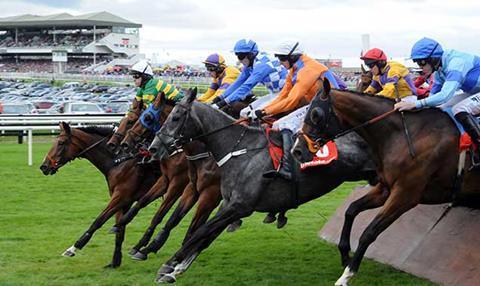 The links will be used to send television and data services to bookmakers and broadcasters in both Ireland and the UK.
All the venues have gone live with a fibre network that also includes full redundancy via fixed satellite terminals for video, audio and data transfer.
Connections will be monitored and managed by SIS LIVE's network operations centres in MediaCityUK and Milton Keynes.
David Meynell, managing director, SIS LIVE, said, "We now provide video and data over fibre for hundreds of races each year as part of multiple commitments to broadcasters, bookmaking services, and SIS.
"The permanent connectivity we've now established throughout Ireland will not only improve their video, audio and data transfer services, but open up new avenues for creative production techniques and innovative gaming services.@
The Ballybrit racecourse in Galway (pictured) is among the venues now covered by Anylive.