The long-term future of 3 Mills Studios is under scrutiny with the London Legacy Development Corporation (LLDC) currently "looking at options" for the East London site.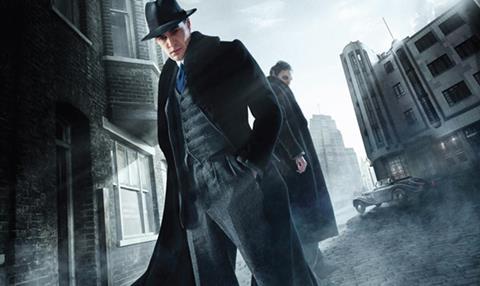 The studios' immediate future in the Queen Elizabeth Olympic Park is secure but during recent board meetings the LLDC has considered alternative uses for or the sale of the land, which is currently home to 80,000 sq ft of TV and film stages as well as stores, rehearsal rooms and more than 170 production offices.
A number of proposals are being kept under wraps but Broadcast understands that one possibility is that the studios could be used for storage for one, or several, of the museums that are due to open up in the Olympic Park as part of its redevelopment as an education and cultural district.
An LLDC spokesperson said: "We are currently looking at a number of options for the regeneration of 3 Mills and the surrounding areas. No final decision has been taken, but we are working with all the parties involved to ensure the long-term future of the site is secure and it delivers a strong economic benefit for the area."
LLDC, formerly the Olympic Park Legacy Company, operates 3 Mills Studios and owns a leasehold interest in the site, which is held freehold by Lee Valley Regional Park Authority.
3 Mills head of studios Tom Avison told Broadcast he was working closely with LLDC and that both parties are "committed to ensuring a lasting and sustainable legacy to this area of London".
"LLDC are looking at the wider regeneration but it is important to reiterate that the studios remain open for business," he added.
Film London chief executive Adrian Wootton has also been involved in discussions with LLDC about 3 Mills. He argued that if the studio space is lost from the Olympic Park then it should be replaced in another location.
"If LLDC decides over the next five or six years to change the usage [of the land] then we must have that space replicated elsewhere," he said.
"Film and TV production is booming. We can't afford to lose 80,000 sq ft of studio space from London's studio capacity. You lose a studio like that and you'd have a big problem. Everyone is working together to ensure that the studio space is replicated."
LLDC was unable to provide a timeframe for its decision on the long-term future of 3 Mills, but Wootton said: "There's nothing short-term happening. This is a long-term conversation that is going on."
3 Mills is currently home to MasterChef and two Lionsgate-produced dramas – The Royals and Guilt.
Prior to the London 2012 Olympics, 3 Mills was used as rehearsal space for the opening and closing ceremonies of the games.