The rugby championship will display a new series of innovative on-screen statistics driven by AI and ML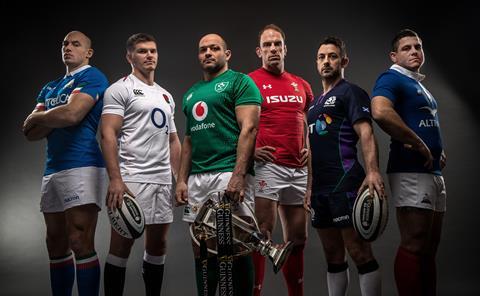 The 2019 Six Nations rugby championship is using Amazon Web Services (AWS) analytics, machine learning and deep learning technologies to "revolutionise the rugby viewing experience," says AWS.
The use of artificial intelligence (AI) is designed to provide greater, more in-depth insight into the championship and enhance fan engagement. It will drive on-screen match data and statistics, utilising predictive analytics, which is a first for the Six Nations.
Specifically, the Six Nations will display seven new kinds of statistics "that are significantly more dynamic than those featured in previous broadcasts," says AWS. The new statistics will look at scrum analysis, play patterns, try origins, team trends, ruck analysis, tackle analysis, and field position analysis.
It will be possible to predict the success of a scrum through the analysis of pack weights, player experience, and historical data as well as give a complete analysis of the ruck. This will analyse speed, cleanouts, steals, infringements, and time spent in the ruck to show the relative dominance of teams in the most important areas of the game.
The statistics will be generated by gathering live data from the game, streaming them into AWS to store and do analytics, and then delivering these insights back to the live broadcast for viewers in over 170 countries.
For daily broadcast sports stories, covering sport production, distribution and tech innovation, visit Broadcast Sport and bookmark the Broadcast Sport homepage, http://www.broadcastnow.co.uk/sport
Ben Morel, CEO, Six Nations Rugby, said: "With AWS now powering the championship, we have the opportunity to place unparalleled innovation at the core of our rugby experience."
Andy Isherwood, vice president and managing director EMEA, AWS, added: "Throughout this year's Championship, and into future seasons, the Six Nations team will be able to develop new, advanced statistics that give unprecedented insight and understanding to the game. As we continue to add greater capabilities to our Machine Learning services, we will bring these to rugby fans, around the world."